adidas launches new label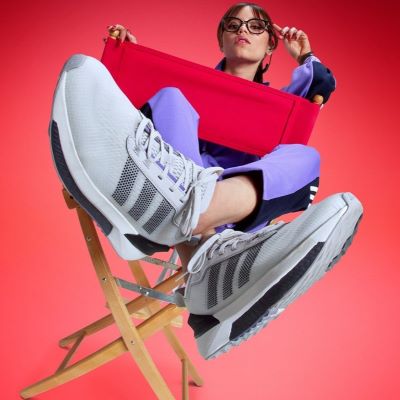 The company has announced the launch of its first new label in five decades, adidas Sportswear, "for everyday movements and occasions", which will be available from the 9th of February 2023
The new line aims to "serve the new generation during multiple moments", levelling up the wearer's everyday look with a range of pieces that use the latest performance technology. "Expertly blending sport silhouettes with fresh detailing, adidas Sportswear brings together adidas' latest performance technologies and comfort-first looks to elevate the wearers' everyday style", explained the company's Senior Designer, adidas Sportswear Jasmin Bynoe.

Sports-inspired, the label's first offerings were thus built with comfort at its core. The Tiro Suit Collection reimagined adidas' iconic tracksuit silhouette, which has a deep heritage in football, while the AVRYN shoe, available in two colourways, is partially made with recycled materials and fuses the BOOST and BOUNCE technology "in a new way to offer comfort both inside and out". But mainly, each piece is intended to "be used as a blank canvas for each wearer to pair and style as they see fit", celebrating self-expression and individualism. So, adidas has "paid close attention to incorporating specific cutlines, colourways and stripped back design details".

The actress Jenna Ortega, who recently starred in the Netflix series Wednesday, is making her adidas debut with the new label for its SS collection, but other adidas' partners are part of the launching campaign, including the Premier League current golden boot holder Son Heung-min, professional basketballer Trae Young, Women's Super League forward Mary Fowler and gaming video creator Carolina Voltan.
Image Credits: news.adidas.com