adidas lowers again full year outlook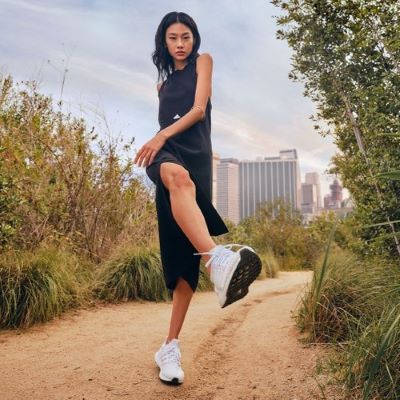 The company, which announced preliminary results for the third quarter, cut once again its 2022 guidance in light of a drop in Greater China traffic and inventory build-up in Western markets
adidas' "new outlook takes into account a further deterioration of traffic trends in Greater China as well as a significant inventory build-up as a result of lower consumer demand in major Western markets since the beginning of September, which is expected to lead to higher promotional activity during the remainder of the year. The new outlook also reflects several one-off costs impacting the company's bottom-line results in both the third and fourth quarter of the year", advanced the company in a statement.



Third Quarter Preliminary Results
Based on preliminary numbers, adidas' currency-neutral revenue increased by 4% in the third quarter of 2022, as compared to the same period of last year, reaching 6.40 billion euros. The company noted that while currency-neutral sales in Greater China dropped "at a strong double-digit rate, reflecting the continued widespread COVID-19-related restrictions as well as significant inventory take backs", the other markets continued to grow at a double-digit rate.





The sportswear company posted a 1.0 percentage points decline in the gross margin to 49.1% in the third quarter of the current year and an operating margin of 8.8% (2021: 11.7%).





In the third quarter of this year, adidas' net income from continuing operations was 179 million euros, as compared to 479 million euros in the third quarter of 2021.




2022 Guidance
The German-based company decided again to cut its full year outlook "as a result of the deteriorating traffic trend in Greater China, higher clearance activity to reduce elevated inventory levels (…) as well as total one-off costs of around 500 million euros on the net income level in 2022".





Therefore, it is now anticipating to grow at a mid-single-digit rate in 2022 (previously: mid- to high-single-digit rate), reflecting double-digit revenue growth during the fourth quarter, presumably driven by its strong support product pipeline and support from the FIFA World Cup 2022.





Moreover, adidas' gross margin for 2022 is expected at 47.5% (previously: around 49.0%) and operating margin should be around 4.0% (previously: around 7.0%). Net income from continuing operations is expected to reach a level of around 500 million euros (previously: around 1.3 billion euros).








Image Credits: hypebae.com