adidas opens first-ever Terrex store in Canada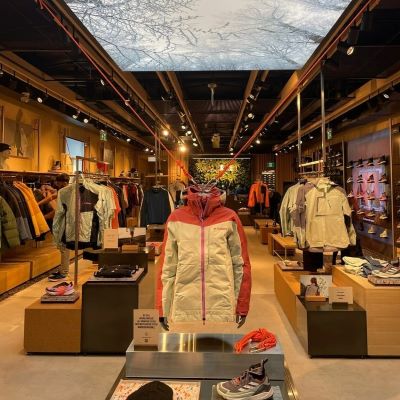 The company has opened its first Canadian Terrex store in the outdoor hub of Vancouver, Kitsilano, offering access to the full line of its outdoor-specific brand's high-end outdoor gear
"The Terrex store is something we are thrilled to bring to Vancouver and Canada. As a brand attuned to the harsh conditions of the outdoors, we couldn't think of a region better suited than Vancouver to start our journey. It's an opportunity to give local outdoor lovers access to the adidas Terrex products they've been waiting for", stated Lesley Hawkins, VP of Retail at adidas Canada.

The product assortment of the new store has been specifically curated for the "Vancouver outdoor enthusiast", and features items that Canadians could previously only find online or in select stores. The space also contains a footwear wall with a digital screen showcasing the "best of" Terrex products, along with textured pebble flooring for testing, thus providing an immersive experience for its customers.

Additionally, the new 2235 W 4th Ave location intends to showcase adidas' commitment to innovation and sustainability. Store visitors, which are welcomed by an immersive canopy featuring live plants, can learn about the company's efforts to help end plastic waste in a designated discovery zone and the space will serve as a gathering place for consumers to learn from in-house gear fitters, test new products and connect before or after their outdoor adventures. "The Kitsilano Terrex store brings the outdoors into a retail community environment", summed up Lesley Hawkins.

Image Credits: us.fashionnetwork.com