Yeezy's partnership termination might impact adidas full year earnings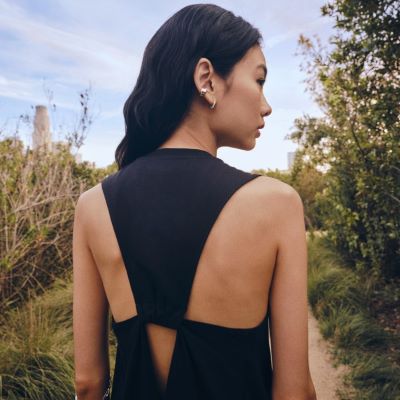 The German-based giant reduced again its yearly outlook due to the termination of the Yeezy partnership last month over hate speech by its creator, Kanye West, who now goes by Ye
"The market environment shifted at the beginning of September as consumer demand in Western markets slowed and traffic trends in Greater China further deteriorated. As a result, we saw a significant inventory build-up across the industry, leading to higher promotional activity during the remainder of the year, which will increasingly weigh on our earnings", said adidas CFO Harm Ohlmeyer.



Nine Months Results
In the first nine months of 2022, adidas' revenue increased by 1% on a currency-neutral basis, "driven by double-digit growth in North America and Latin America as well as high-single-digit growth in EMEA". In euro terms, revenue rose by 8%, reaching 17.31 billion euros, on a comparable basis to the same period of last year.





The company's gross margin declined by 1.5 percentage points to 49.7% in this period, as compared to the 51.2% gross margin recorded in the first nine months of the previous year, mainly due to higher supply chain costs and a less favourable market mix.





As of the 30th of September, adidas' net income from continuing operations totalled 736 million euros, on a comparable basis to a net income of 1.37 billion euros recorded in a similar period of 2021, reflecting one-off costs that occurred in the third quarter that amounted to almost 300 million euros. Accordingly, basic earnings per share from continuing operations were 3.83 million euros (9M 2021: 6.87 euros).



Full Year Outlook
The sportswear company had reduced its full year guidance on the 20th of October "as a result of the further deterioration of traffic trends in Greater China, higher clearance activity to reduce elevated inventory levels as well as total one-off costs of around 500 million euros".





However, adidas announced that it had to consider the impact of the termination of the Yeezy partnership on the 25th of last month, "reflecting the high seasonality of the adidas Yeezy business geared towards the fourth quarter", which led it to reduce once more its earnings outlook.





So, it is now anticipating a currency-neutral revenue growth at a low-single-digit rate in 2022, instead of the previous guidance for a mid-single-digit rate of growth. Net income from continuing operations is expected to come in at around 250 million euros, as compared to the previous guidance of 500 million euros.








Image Credits: futurevvorld.com