Adidas launches digital Ozworld experience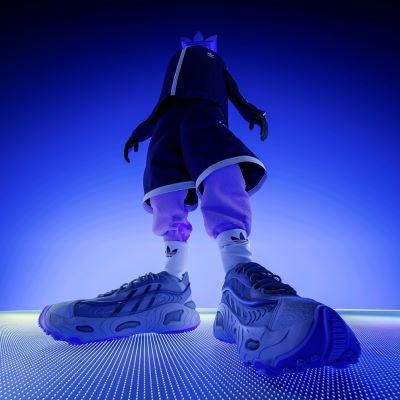 To celebrate the release of the latest Ozworld collection, adidas Original has launched the world's first personality-based AI-generated avatar creation platform
In collaboration with the cross-game avatar platform for metaverse Ready Player Me, adidas Original has conceived a "first-of-its-kind" online experience that will enable users to create their unique digital selves and use them freely across over 1 500 apps and games. Users are prompted to answer a series of questions, including picking their favourite Ozworld silhouette, and the platform translates that "input into a unique digital avatar that takes aesthetic inspiration from the collection's dynamic visual codes".

Then, users are invited to animate their avatars, as well as try on and purchase sneakers from the collection. In addition, "every user can download their alter ego to deploy as stickers and GIFs across their social media accounts".

According to adidas' statement, "championing new possibilities to create, collaborate, and belong, the Ozworld platform launch is the next bold step in adidas Originals' ambition to create a truly open and optimistic Metaverse for all. As a leading voice for original thinking, the brand is opening up a unique new space for self-expression that is accessible and affordable for all".

Image Credits: news.adidas.com