adidas adopts traceability solution for material compliance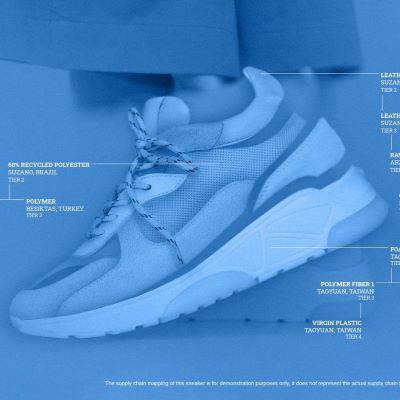 The company is among the first ones to adopt the Stockholm-based company TrusTrace Certified Material compliance solution, which enables near real-time traceability at the material level
According to TrusTrace, the certified material compliance solution allows brands to obtain data from supply chain transactions as products and materials move through the value chain. So, when finished goods arrive in the market, brands can more easily communicate the origins of their product materials to consumers, retailers, and regulators. In addition, the solution can help identify material waste in the supply chain by calculating discrepancies between inputs and outputs, "thereby supporting greater efficiencies in production while keeping waste out of landfills or otherwise harming sustainability efforts".

The sportswear giant, which provided early input on its development, has managed to scale the solution, and within four months, has documented more than 1 million transactions, covering 10 000 materials and styles across 800 facilities. "As part of its commitment to sustainability, adidas has worked with TrusTrace to gain more visibility into our complete supply chain down to the materials level. The information gleaned from TrusTrace Certified Material Compliance will help us to create even more transparency of our sustainability efforts", commented Katja Schreiber, Senior Vice President Sustainability at adidas.

Amid "global greenwashing and challenges with unsubstantiated claims, brands and regulators are moving quickly to instil confidence among consumers that products are, indeed, as sustainable as they claim to be. Brands that want to establish near real-time traceability at the lot level by mapping the movement of raw materials to finished goods, and to automatically calculate the sustainability metrics of those goods, now have a proven solution in TrusTrace Certified Material Compliance. By linking all purchase orders to production steps, certificates, supplier declarations and quality reports on the TrusTrace platform, Certified Material Compliance helps brands manage risk and compliance and allows them to prove sustainability claims with confidence", explained Shameek Ghosh, CEO of TrusTrace.

About TrusTrace
Founded in 2016,
TrusTrace
is a
supply chain traceability platform
for enterprise brands and textile suppliers within fashion and retail. It is built on artificial intelligence, blockchain, software bots, and IoT technologies in an open architecture that integrates with the manufacturer, retailer, and supplier's existing systems, as well as those of third-party certification agencies and other sustainability solution providers. The company is headquartered in Stockholm, Sweden, with offices in India and France.

Image Credits: trustrace.com