adidas reports strong growth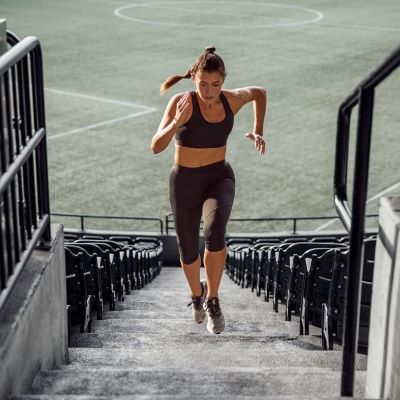 The sportswear giant posted currency-neutral sales growth of 16% in 2021 over the prior year, reaching 21.23 billion euros, despite disruptions in the Greater China and Asia-Pacific markets
"In 2021, we delivered a strong set of results despite several external factors weighing on both demand and supply throughout the year. Wherever markets operated without major disruptions we have been experiencing strong top-line momentum. This is reflected in double-digit revenue growth in EMEA, North America and Latin America. While we continued to invest heavily into our brand, our direct-to-consumer business, and our digital transformation, we improved our bottom-line by more than 1 billion euros. Taking it all together, 2021 was a successful first year within our new strategic cycle. In 2022, we will build on this momentum and continue to grow both our top- and bottom-line at double-digit rates amid heightened uncertainty", commented Kasper Rorsted CEO of adidas.



Full Year 2021
In 2021, adidas' currency-neutral revenue increased by 16%. In euros terms, the company's revenue increased by 15%, reaching 21.23 billion euros, as compared with revenue of 18.44 billion euros in the prior year. The company noticed that "the challenging market environment in Greater China, extensive COVID-19-related lockdowns in Asia-Pacific as well as industry-wide supply chain disruptions reduced revenue growth by more than 1.5 billion euros during the year".





Accordingly, last year, currency-neutral sales increased only by 3% in Greater China, reaching 4.60 billion euros, and by 8% in the Asia-Pacific market, generating 2.18 billion euros. On the other hand, the EMEA (up by 24%), North America (up by 17%) and Latin America (up by 47%) markets reported "strong developments", having "operated without major COVID-19 related disruptions". The EMEA region posted revenue of 7.76 billion euros (up by 24%, as compared with 2020).





Over 2021, adidas' gross margin improved by 0.7 percentage points to 50.7% (2020: 50.0%). The company highlighted that "while negative currency developments, higher supply chain costs and a less favourable channel and market mix weighed on the development in 2021, higher full-price sales and lower inventory allowances as well as the non-recurrence of last year's purchase order cancellation costs were able to overcompensate the negative effects".





The company's net income from continuing operations rose by 223%, reaching 1.49 billion euros in 2020, as compared with 461 million euros in 2020. Both basic and diluted earnings per share from continuing operations were up by 223%, corresponding to 7.47 euros (2020: 2.31 euros).




Fiscal 2022 Outlook
For fiscal 2022, adidas is expecting currency-neutral sales to increase between 11% and 13%. The forecast already includes a risk of up to 250 million euros in the company's Russia/CIS business – about 50% of adidas' total revenue in the region – thanks to the war in Ukraine, reflecting the suspension of retail and e-commerce operations in Russia.






Image Credits: news.adidas.com