adidas sales increase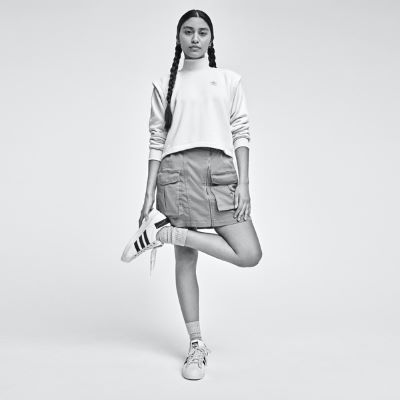 The sportswear company reported a small revenue increase in the second quarter of 2022, driven by the strong momentum in Western markets, whereas it continues to struggle in Greater China
"Our Western markets continued to show strong momentum in the second quarter amid heightened macroeconomic uncertainty. With Asia-Pacific returning to growth, markets combined representing more than 85% of our business grew at a double-digit rate (…). However, the macroeconomic environment, particularly in China, remains challenging. The recovery in this market is – due to continued covid-19-related restrictions – slower than expected. And we have to take into account a potential slowdown in consumer spending in all other markets for the remainder of the year", commented adidas CEO Kasper Rorsted.

First Quarter Results
In the second quarter of 2022, adidas' currency-neutral revenue increased by 4%, totalling 5.59 billion euros, as compared to the same period of last year, driven by strong momentum in Western markets.





According to the Germany-based company, this growth was achieved despite "supply chain constraints as a result of last year's lockdowns in Vietnam" that "reduced top-line growth by around 200 million euros", the suspension of its operations in Russia, which reduced revenue by more than 100 million euros, and continued COVID-19 related lockdowns in Greater China.





In this period, revenue in the North America region grew by 21.3%, totalling 1.71 billion euros, and by 37% in the Latin America region, amounting to 514 million euros, as compared to the same quarter of 2021. Revenue was also up (by 8%) in the EMEA region during the quarter, reaching 2.08 billion euros. The Asia-Pacific region recorded a slight increase of 2.6% in this second quarter, adding up to 550 million euros, while it declined by 35% from a similar period last year in Greater China to 719 million euros.





In the three months to the 30th of June, adidas' gross margin declined 1.5 percentage points to 50.3%, as compared to 51.8% in the same period of the prior year. "Significantly higher supply chain costs and a less favourable market mix due to the significant sales decline in Greater China weighed on the gross margin development. This could only be partly offset by a higher share of full price sales, first price increases and the benefits from currency fluctuations", highlighted the sportswear giant.





Net income from continuing operations declined to 360 million euros in the second quarter of 2022, on a comparable basis to 387 million euros in the same period of the prior year. Accordingly, basic earnings per share from continuing operations reached 1.88 euros during the quarter (2021: 1.93 euros).




Fiscal 2022 Outlook
The company adjusted its guidance and now expects its currency-neutral revenue to grow at a mid- to high-single-digit rate in 2022 (previously: at the lower end of the 11% to 13% range), reflecting a double-digit decline in Greater China (previously: significant decline).








Image Credits: rougeberryfashion.com