SPARC to manage Reebok operations in the US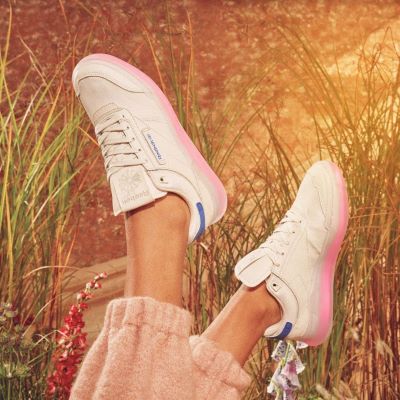 ABG, which will close the acquisition of Rebook next year, has established a partnership with its division SPARC to secure Reebok US' operation, disclosing the strategy for the brand
SPARC group, which is a joint venture between Authentic Brands Group (ABG) and Simon Property Group, will then become the core licensee and operating partner for Reebok in the US, overseeing sourcing, manufacturing, branded retail stores, e-commerce operations and wholesale distribution for Reebok in the US. The addition of the sportswear brand will allow the retailer enterpriser to increase its store count to 1 600, grow its e-commerce platform to more than 1 billion US dollars and bring its total retail sales to approximately 5.5 billion US dollars. The agreement will become effective upon the completion of the acquisition in the first quarter of 2022.

SPARC will also serve as the global hub for the newly created Reebok Design Group (RDG). This unit, in charge of design, development, innovation, and creative services to partners around the world, will continue to operate in Reebok's global headquarters in Boston, led by President Matt O'Toole and SVP and GM, Product, Todd Krinsky. "We are thrilled to continue Reebok's journey under the ownership of ABG. And we're equally excited for the drive and support that SPARC will deliver to the Reebok brand. Both partners bring significant expertise in global brand building, marketing and retail", stated O'Toole, President of Reebok.

"Reebok is the most monumental acquisition in ABG's history. Because of the reach of Reebok's business around the globe, an essential part of the strategy was to maintain the brand hub that supports and guides a global partner network to preserve and nurture the brand's heartbeat and unmistakable DNA. Starting with SPARC for the US, we are assembling a network of strategic operating partners around the world who are committed to supporting the brand's innovation, integrity and values. We are excited about the expertise that RDG wil continue to infuse into the future of Reebok", commented Jamie Salter, Founder, Chairman and CEO of ABG.

The American Group, founded in 2010 and specialized in developing brands through marketing and licensing, has also signed leading partners for key regions, including The Falic Group for Latin America (excluding Mexico, Brazil and Argentina), Accent Group Limited for Australia and New Zealand and MGS for Israel.

Image Credits: highxtar.com