How is COVID-19 impacting footwear retail in different countries?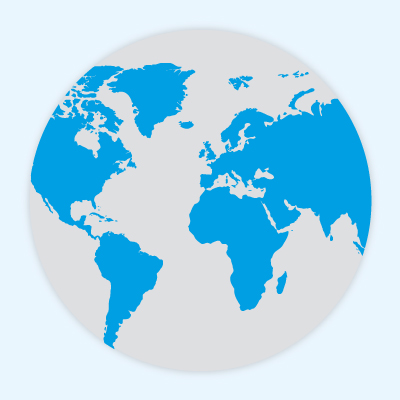 With the world fast approaching 180 million cases of infected people and with vaccination now in place in several countries, we bring a summary of our latest Flash Reports focused on some key markets
We first started to hear about COVID-19 a year ago and it has been part of our conversations and lives since then. Pandemic, lockdown, sanitary measures, and restriction of movements became familiar words impacting our routines in 2020. Second, third and fourth waves hit countries and have led to new lockdowns and new restrictions. As we fast approaching the middle of 2021, countries face different realities, in terms of new cases and in regard to the vaccination rhythm. The European Union is aiming to have 70% of its population vaccinated by the end of the summer. The US President, Joe Biden, has laid out plans to vaccinate 70% of US adults by the 4th of July (a symbolic date as this is the country's Independence Day). And with 1.1% of people vaccinated, Japan lags behind the developed world. Japan has given enough doses to cover just 1.1% of its population, the lowest among the 37 members of the Organization for Economic Cooperation and Development, according to Bloomberg's vaccine tracker. That compares to 36% in the United States and nearly 35% in the United Kingdom.


Given this scenario, let us look into what is happening in the Footwear Retail segment in some important markets.

France: Footwear Sales in Troubled Waters again
After a period of some return to normality, as reported in our previous Retail Flash for France, footwear retail in France plunged in November, when a second national lockdown has been announced, to recover over the Christmas period. The
up and down
continued when we entered 2021.
Confidence
in the country seems to still be on a roller coaster mode: the French consumers' confidence indicator has been deteriorating for two months after December 2020, to pick up in March, side by side with the retailers' confidence. Uncertainty remains regarding the extent of such recovery. It seems likely, that the ups and downs of footwear retail will not stop until vaccine deployment is widespread enough all over France. A concern is raised: if 2020 was not good, and if other waves of the pandemic emerge, how will the footwear retail resist in 2021?
(More information HERE)Germany: After some successful months, retail took a massive hit by the end of 2020
After the initial hit back in the first months of 2020, the impact of the pandemic in German retail sales seemed to be manageable for most of the year. Germany was a "
successful retail story"
, far from other European countries. However, in the last two months of 2020 the plot of the story changed, and with strength. As in other geographies, the bad news for the offline channels has been accompanied by
good news for the online
. Will this be enough? Most people believe it will not, as the online and the click & collect sales will likely fail to compensate for the expected drop in sales in physical stores. The good news seems to come from the
confidence indicators
: German consumers do not seem convinced that the COVID-19 risks will prevail. Instead, consumer pessimism is fading away, as data for the two months ending in March 2021 shows. And retailers seem to follow. Will confidence beat COVID-19 sooner than the vaccine?
(Extensive analysis HERE)Japan: too early to be excited about retail
After a year of underperforming, the Retail Index for Apparel & Accessories in Japan managed to overcome the figures of the previous year in March 2021. Notwithstanding,
importers do not seem yet convinced that this is a sustained recovery
. The good news, as in other geographies, comes from the confidence indicators, with
consumers seem to be driving away from pessimism
. And this gives good support for good retail expectations. However, all seems too fragile yet, especially as the State of Emergency has been expanded, and it might mean that it is too early to get excited with retail in Japan.
(More details HERE)Spain: depressed retail and online sales gaining share
The TCF retail Sales Index in Spain is showing some resistance to getting back to the pre-pandemic levels, even if some recovery took place over the second half of 2020. Behind the worsening of the business conditions are new pandemic waves registered in Spain in November 2020 and again in January and February 2021. The
adverse retail effect
is noticeable, even though it is not so pronounced when compared with the first wave. As it stands, unless the virus is substantially contained, footwear retail will hardly overcome the resistance gap, let alone return to the baseline. One positive sign seems to come from internet retail, which is gaining share since September 2020. An opportunity to offset some losses for those retailers who are agile enough to jump into the online wagon. The concern raises as this is being done at the expenses of physical retail. If one needs hope and goods news, those might come from some relative
optimism from the consumer side
, which might be followed by the retailers. The next few months will be key to see if they persist.
(Complete report HERE)UK: Christmas upsurge turns into big new dip at the beginning of 2021
As a new wave of COVID-19 struck the UK and a new confinement hit the country after the New Year, retail sales of footwear slowed down again. One interesting fact comes from the indicator of consumer confidence, which is now increasing for two succeeding months. If vaccination in the UK succeeds, and it if it gets more and more ingrained in the consumer expectations, footwear sales decline might not persist.
Higher consumer confidence
and vaccination success will come along with lockdown lifting, and with online becoming a strong player, higher total footwear demand might happen. The question is what the impact will be for brick and mortar, as this virus seems to have been fatal for many high street players.
(Available HERE)US: Will retail go back to the trend?
Retail Sales in shoe stores started the year with a decreasing trend, putting an end in some recovery registered in the last months of 2020, especially when the stimulus checks started reaching the American households.
Ecommerce is on an upward cycle
, as it continues to win market share, however, is not clear if the net result will be a good one, as its growth is taking place at the expenses of brick and mortar. Once again, as in other geographies already analysed in the past weeks,
Consumer Confidence seems to be on a good track
, translating the feeling that mass vaccination will knock COVID-19 soon. And that seems to indicate that the pre-COVID trend will resume soon. The question being: with what extent? As e-commerce is taking a bite on brick and mortar, it is still unknown if total footwear retail (online + offline) is going to grow or not.
(Detailed information HERE)
Detailed articles for each of the mentioned countries are available in our website, just follow the links provided.

In the coming weeks we will return with more Retail Flash Reports in some relevant markets for the footwear industry. Stay tuned!