Register to continue reading for free
European Retail: hard times during COVID-19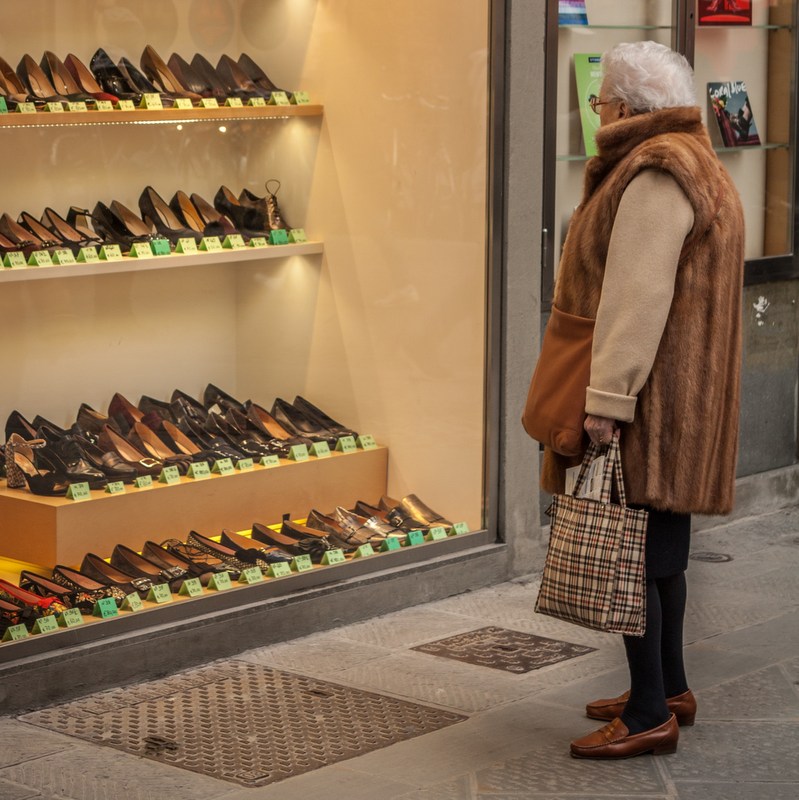 After registering moderate growth in 2019 (+1%), the European clothing and footwear retail sector was heavily penalized by the pandemic in 2020: the cumulative drop in retail sales of the Textile, Clothing and Footwear sectors amounted to 15.0% in the year
The Retail Turnover Index of the European Union 27 for specialized articles of textile, clothing and footwear (TCF) has shown constant losses over the first nine months of the year, registering constant double digits drops. In some of the months the decline was even higher than 20% when compared to the same period of the previous year.

Back in the end of September the accumulated lost was -24.4%.

The last quarter of the year brough some relief and the lost for the sum of the 12 months of 2020 was "only" 15%.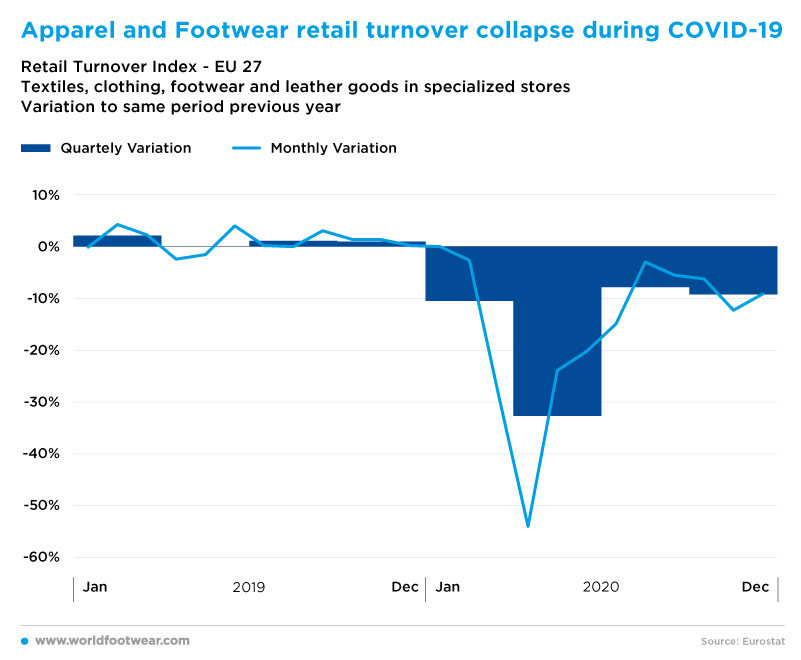 During the generalized confinement period (March to May 2020) retail sales collapsed in the European Union markets: at its worst moment, in April 2020, retail sales of the industry were at a level equal to 22.3% of the 2015 monthly average.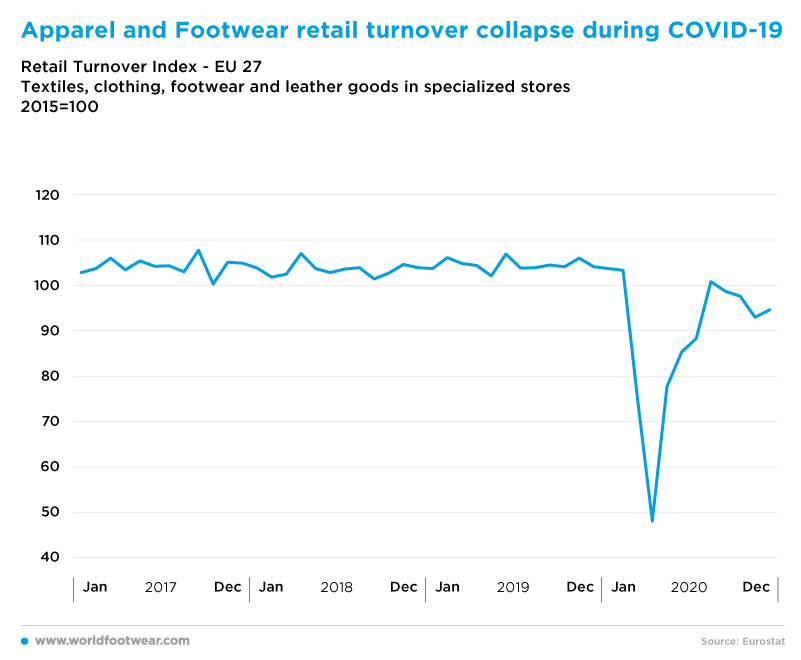 Image credits: Max Nayman on Unsplash