Zalando ads pre-owned trade to its platform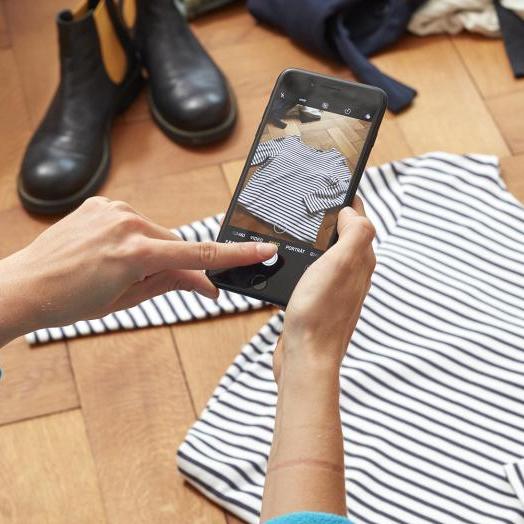 Customers can now shop and trade in pre-owned, or second-hand, fashion directly on the Zalando platform. The new service is being launched in a reduced number of markets for now. If successful it can be expanded to other countries
"It is a completely new offer on our platform where customers can buy pre-owned fashion and trade in their lightly worn items. This offer does not exist at this scale and with this level of convenience in the European market so far, even though we know that there is a high demand for it. I think Zalando Pre-owned has the potential to completely change the way our customers think about and interact with pre-owned fashion, as they are finally presented with one convenient, enjoyable and trustworthy solution", commented Torben Hansen, VP Recommerce at Zalando.

The new Pre-owned category in Zalando's Fashion Stores gives customers access to a curated selection of quality checked items, presented with professional photographs and product details to ensure a consistent look and feel on our platform. The online player says all of this is optimised as the products "come with the Zalando convenience like fast shipping, 100 days returns, and multiple payment options".
When announcing the new service, the online giant has added that they intend to apply the principles of circularity to their business, by using more sustainable materials and keeping items in use for longer. Zalando is also testing to ship all Pre-owned orders using plastic-free packaging and recycled materials. Both this and the new Pre-owned service tie into the company's 2023 goal of extending the life of 50 million items, and eliminating single-use plastic, which Zalando committed to with the do.MORE sustainability strategy.
How Does it Work?
Items must be in like-new condition without visible signs of use. Customers can trade in up to 20 items per parcel. The process follows a few steps: 1) Take a picture and add basic info such as category and brand. Items bought on Zalando automatically appear in the wardrobe section of the account, and include that information already. Items bought elsewhere can simply be uploaded and added to the selection of items ready for trade in. 2) Immediately see the pricing offer and accept or decline. 3) Send item(s) to Zalando for quality check. 4) Decide to either receive Zalando credit or have the money donated to charity partners.


Where is Available?
For now Zalando is launching the new service in Germany, Spain, Poland, France, Belgium, and the Netherlands. If Pre-owned proves successful in those markets, there's a great chance it'll expand into other countries where Zalando operates in.