Zalando and adidas present integrated ecommerce action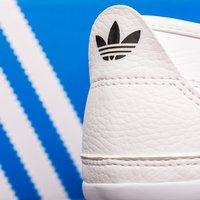 Europe's biggest online fashion retailer is teaming up with the Germany-based sportswear giant to offer same-day free deliveries


Berlin-based Zalando, with a portfolio of roughly 1 500 fashion brands, is expecting the project to improve the speed of delivery and product availability and hopefully boost its profits. The move from the European online player follows recent investment from the American rival Amazon in a set of more convenient delivery options.

Online commerce has been gaining more and more costumers, especially amongst the younger generations who want to have their favourite goods on demand, without having to go to a store in a mall or high street.

Zalando's pilot with adidas in Berlin will be the first major test to the new initially free. Although the amount invested in the pilot is not known, the online commerce giant said it intends to invest 200 million euros this year on technology and logistics.
The expectation is that linking store stock to what is being held in warehouses will eventually make the system more efficient. The idea is that if an article is available in one location and a customer from the other side of the country wish to acquire, the company should be able to ship it to its buyer.

Obviously, this starts to make more sense economically, as the network gets bigger.
Zalando has partnered with adidas, given the accuracy in its stores inventory of the brand accross Europe. In fact, a major challenge for Zalando is that many brands lack real-time data about stock available in their stores and warehouses.

Recently Zalando confirmed the acquisition of Tradebyte Software GmbH to assist with the digitalization of stock in brands' warehouses.