Zalando finishes the year on a high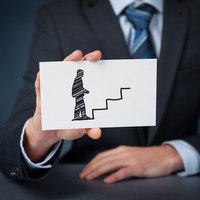 According to preliminary figures of one of Europe's leading online platform for fashion, revenue growth in the fourth quarter of 2015 should be in the region of 865 to 872 million euros (or 30-31%)
Rubin Ritter, member of the Management Board, stated: "We have finished the year on a high note. Our strong growth and EBIT margin performance in the fourth quarter, which was in line with our prior guidance, demonstrates the strength of our business even in challenging market conditions."
In the financial year 2015 Zalando achieved overall group revenues of 2 955 - 2 962 million euros and a growth rate of 33.5% to 33.8%.
Based on this Zalando confirmed full year results to be within its guided target corridor of 33% to 35% revenue growth.
"2015 has been a fantastic year for us. In our first year as a public company, we have significantly accelerated growth, made important long-term investments and remained clearly profitable. We will continue on this path," Rubin Ritter commented.
All figures reported are preliminary and unaudited. Full financial disclosure for the fourth quarter and financial year 2015, together with the management guidance for the financial year 2016, will be published on the 1st of March.
Zalando is a leading online fashion platform for women, men and children, dealing with an assortment of 1 500 international brands from popular global brands, fast fashion and local brands to private label products. They serve 15 European markets: Austria, Belgium, Denmark, Finland, France, Germany, Italy, Luxembourg, the Netherlands, Norway, Spain, Sweden, Switzerland, Poland and the United Kingdom. The company generated 2.2 billion euros in net sales in 2014, and claims to receive over 100 million visits per month, having 15 million active customers.
For more information about Zalando please refer to the
company's website
.