Tríbio: the newest Portuguese sustainable brand in the market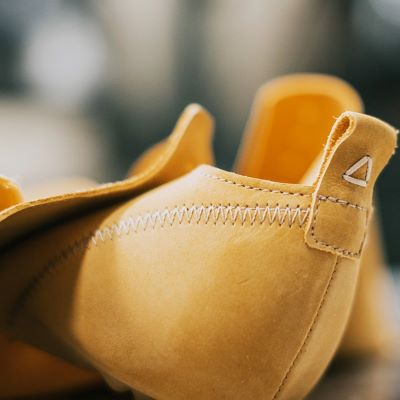 The Portuguese brand wants to take care of the Planet first. It stands out for being truly biodegradable and compostable and having every component certified
"Tríbio does not use any metal, plastic or hazardous chemical products. The goal is to offer a pair of sneakers that, after a long lifespan, can – literally – be returned to the solo without causing further damage or pollution", said the brand. Their unique sole is produced in Apinat bio, which is a range of biodegradable thermoplastic bioplastic that enables the production of fully biodegradable hard and soft applications.

The responsible for the brand, Francisco Lusquinos, added that "Tríbio was created to be Planet-friendly, biodegradable – in the truest sense of the word – and compostable. Following the strategy "Zero Waste, Keep the Planet Clean", it uses components of organic origin, metal-free, without plastic, fossil derivatives or chemical substances hazardous for the Planet. Even the packing is biodegradable". From 2018 until now, the brand studied the concept, researched and only moved forward upon reaching exactly the type of product they wished for.

Even the name alludes to the Planet, as it joins the syllables "tri" and "bio". On one hand, "tri" comes from the triangle symbol biodegradable, and bio, which also means life, comes from the word "biodegradable". Tríbio is also a reminder for tribe, recalling the connection of the Indigene people with nature.

The brand is officially registered in China, the USA and Europe. The commercial expansion will be carried out by agents representing the brand since online sales will not take place.

More information available at tribio.eco
Source and Image Credits: portugueseshoes.pt