Puma discloses pilot test for biodegradable sneakers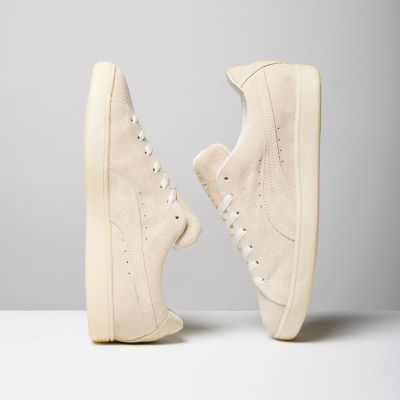 The sportswear giant has developed a sustainable experimental version of its most iconic sneaker, the SUEDE, to address the challenge of waste management in the footwear industry
The Re:Suede, which will be made from more sustainable materials such as Zeology tanned sued, biodegradable TPE and hemp fibres, is the first circular programme to be launched under PUMA's 'Circular Lab', a new innovation hub responsible for the development of new circularity programmes.

The pilot test will begin in January 2022, offering 500 selected participants in Germany the opportunity to wear the Re:Suede for six months to test its durability in day-to-day life, before sending them back to Puma's infrastructure. The sneakers will, then, be subjected to an industrial biodegradation process in a controlled environment at Valor Compostering, which is owned by Ortessa Group, a business of waste specialists in Netherlands. The findings will help PUMA assess the biodegradable process, contributing to a more sustainable shoe consumption's future.

Heiko Desens, Puma's Creative Director, commented that Puma is "excited to partner with the experts at Ortessa, who share our passion in developing proactive and pragmatic solutions to the industry's waste problem. Their expertise is fundamental in helping us learn more about the afterlife of the RE:SUEDE, so we can continue moving forwards on our exploration of circularity".
Ortessa's CEO, Rob Meulendijks, has also expressed his satisfaction about the partnership with PUMA: "As a family-owned challenger in the waste industry, we pride ourselves in creating surprising innovations and fresh concepts to tackle real waste issues in a different and open way. There is a lot more we can all be doing to help tackle waste management, but taking on that challenge alone can be a difficult task for any brand. We are delighted to be working in partnership with PUMA on this special project, where we can apply our deep knowledge and insights on waste, use tried and controlled methods, to assess the biodegradability of the future, next-generation SUEDE."
Image Credits: extremesportsaction.co.za