Puma: double-digit growth registered across all regions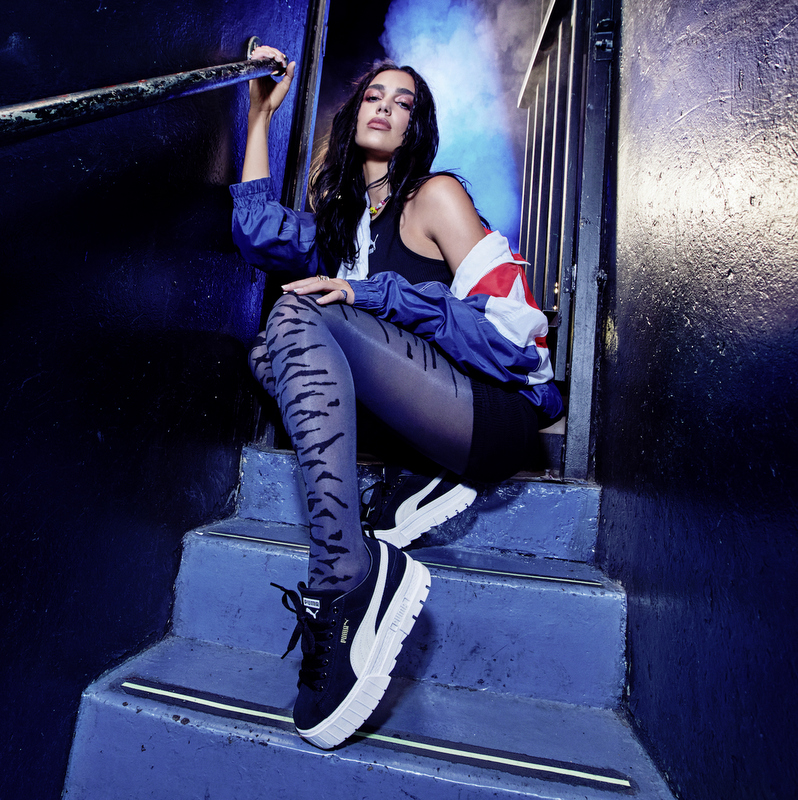 Sports giant Puma has reported revenue of more than 1.5 billion euros for the first quarter of 2021, an increase of 25.8% compared to the same quarter last year. Double-digit growth registered across all regions
"As expected, Q1 was a very strong quarter for Puma. Despite a lot of COVID-19 restrictions and supply chain issues due to container shortages and port congestion, we delivered a 26% sales growth in constant currency to 1.55 billion euros and an EBIT increase of 117% to 154 million euros. We achieved double-digit growth in all regions and product divisions and continue to see strong global demand for our products, both from consumers and retailers", commented Bjørn Gulden, Chief Executive Officer of Puma.
"2021 will unfortunately be again a year with a lot of uncertainty which will make efficient operations and accurate planning difficult. Our objective continues to be manoeuvring through this difficult time as well as possible in the short term without hindering the mid-term momentum of Puma. We will continue to invest in product and marketing, strengthen our relationships with our retail partners and do everything we can to please our consumers", he concluded.

First Quarter 2021
Sales* increased by 25.8% to 1.55 billion euros (growing by 19.2% reported), despite COVID-19-related lockdown measures and supply chain constraints due to port congestion especially in North America. All regions and product divisions supported this sales growth with a currency-adjusted double-digit increase. Americas was up by 38.5%, driven by North America; Asia/Pacific grew by 28.8%, led by Greater China and EMEA was up by 14.0%, despite lockdowns in Europe. The growth was led by Footwear (27.0%) and Apparel (27.2%). Accessories growth was at 19.4%.

Puma's wholesale business increased by 24.3% to 1.20 billion euros, despite lockdown-related store closures in several markets and supply chain constraints in North America. The Direct-to-Consumer business (DTC), which includes owned and operated retail stores as well as e-commerce, increased by 31.3% to 346.8 million euros, driven by strong growth in e-commerce of 74.9%.

The gross profit margin in the first quarter improved by 90 basis points to 48.5% despite negative currency effects. The improvement in gross profit margin was driven by a better sell-through of our products and less promotional activity.

The operating result (EBIT) in the first quarter increased significantly to 154.3 million euros (Q1 2020: 71.2 million euros) due to strong sales growth, higher gross profit margin and continued OPEX control. This resulted in an improved EBIT margin of 10.0% in the first quarter of 2021 (Q1 2020: 5.5%).

Net earnings increased significantly from 36.2 million euros to 109.2 million euros and earnings per share were up from 0.24 euros in the first quarter of 2020 to 0.73 euros in the first quarter of 2021.


Outlook 2021
Puma is foreseen a continued negative impact of the COVID-19 pandemic on their business throughout 2021, given the unknown evolution of the pandemic, the restrictions still in place in some markets, the supply chain issues (container shortages and port congestion) and recent political tensions in key markets. "Given a strong first quarter, we are now in a position to further specify our initial outlook of "at least moderate sales growth with upside potential" to "mid-teens sales (ca) growth" for the full year 2021. Our outlook for both the operating result and net earnings has not changed and we continue to foresee a significant improvement compared to 2020 despite the global uncertainty regarding the COVID-19 pandemic".

*currency adjusted





Image credits: www.rollingstone.com