New Generation: meet Pedro Abrantes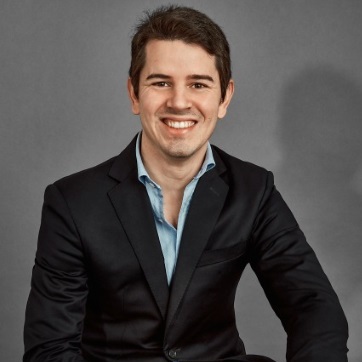 Get to know the man behind ASPORTUGUESAS. From partnering with surfer McNamara to the participation in ModaLisboa and Portugal Fashion, learn the story of Pedro Abrantes
It all started with a product: cork. Properly crafted it was turned into a flip flop; the first in the world in this type of material. He won the Amorim Cork Ventures award in 2016 and, shortly thereafter, the union with Kyaia made the rest of the story ... which is still being written.
How did this project emerge?
First of all, and because I have already worked with the material (cork), in iPlant home-gardens, and by knowing its characteristics, I realized there was a lack of eco-friendly solutions on this specific segment. This first positive experience of working with cork associated with other factors, such as my academic background in architecture, my passion for the footwear industry, as well as my will of having a great personal project, led me to conceive a product that is unexpected, versatile and sophisticated, that gathers a bit of all of the previous factors and with a very interesting market potential, as cork is always a differentiating element. That's how ASPORTUGUESAS emerged.

Was the footwear sector a natural choice?
Yes, it was. Having a footwear brand was always a goal and, above all, to create a sustainable brand with a unique value proposition.

With sustainability on the agenda, how do ASPORTUGUESAS distinguish themselves?
ASPORTUGUESAS distinguish themselves not only by innovation and technology but also by their design and comfort. The incorporation of cork allows a softer contact with the foot and, through more natural proposal, they don't overheat when exposed to the sun, therefore decreasing perspiration. ASPORTUGUESAS are also significantly lighter than the competition and, at the same time, very high impact resistance. As mentioned earlier, ASPORTUGUESAS have a Portuguese identity on their DNA and the aim is for the client to identify itself with the whole value proposal that's incorporated in the final product. Thus, ASPORTUGUESAS are more than just flip-flops; they deliver emotions and moments of relaxation, pleasure and comfort, therefore reaching out to an also joyful and diversified audience, gathered by a country, a culture and an identity. It's an eco-friendly product, which resonates with nature.

What are the future plans for the brand? What can we expect?
ASPORTUGUESAS aim to become both a national and worldwide reference, competing with the greatest global brands. We're investing in a steady growth, through a deep analysis of the competition, as well as consumer preferences. Currently, the approach involves analyzing strategic partnerships to boost and strengthen the product's value and promote the brand's collection as objects of desire throughout the world. Within this context, and given the exports potential of ASPORTUGUESAS, we estimate an 80% share of the overall market.

What changes do you think will happen in the footwear industry in the coming years?
The footwear industry is highly dependent on human resources. Therefore, I believe we should invest in the qualification of our teams. It's very important that the workers are qualified in what they do. I also believe the training in molding, sewing and assembly is another main investment the industry could do.

What piece of advice would you give to a youngster who is entering the industry?
Above everything, to have a passion for what you do… And it's important to be surrounded by the right partners in order to grow and give the right steps.