New Generation: meet Mara Ferreira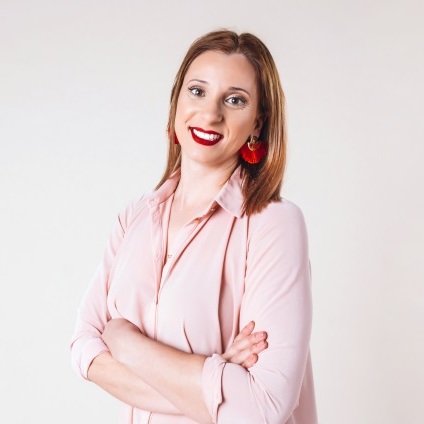 With a Bachelor degree in Business Management and a Post-Graduation in Human Resources, Mara Ferreira has been working at Bolflex for 8 years. This year, she launched the brand My Cute Pooch
Mara Ferreira has been working for a few years at Bolflex, and she has many stories to tell; however the one that makes her eyes sparkle is the one about the group's new brand: My Cute Pooch. On the occasion of the launch of the new brand we took the opportunity to speak to Mara Ferreira to hear her toughts.

How long have you been working at Bolflex?
My journey at Bolflex began eight years ago, when I finished my bachelor degree in Business Management, in the Higher School of Technologies of Fafe. I've been through different factories until I definitely stabilized in the Human Resourced but I've always wanted to do more.

How did the project My Cute Pooch emerged?
One summer day, I was walking around a street full of shops with my family and I told them about my dream, which I already had for a while. I told my dad and explained him my ideas to know his opinion. His entrepreneur and audacious spirit saw an opportunity with a lot of potential in this project and so, after a research and test period, I brought the project forward. Two years later, My Cute Pooch was born, a new brand of customizable bags, created from 100% recycled and free of animal origin ingredients materials. My Cute Pooch was created to give a central role to women's individuality and versatility by adapting itself to several personalities and moments, therefore representing an alternative to the daily life's monotony.

How does My Cute Pooch distinguish itself?
Besides the fun and bold design, these are totally customizable bags, a characteristic that allows each woman to choose her unique combination and, at the same time, have a great variety of styles just by changing accessories. As the accessories are sold separately, the bags can be transformed just by changing the little details. My Cute Pooch offers customizable, bold and fun proposals, planned to adapt to the different lifestyles of those who wear them. When buying a Pooch bag, the client can choose the body of the bag, which is available in several colors, and combine it with monochromatic or illustrated ears, different noses and even costumed straps. Besides the customization, there is still the option of buying our own suggestions.

The experience at Bolflex had influence in this new brand? And if so, in which way?
Although I'm new to the market, My Cute Pooch was born in the heart of Bolflex, a company with 28 years of experience in the rubber market, a pioneer in investment in top-of-the-range equipment and creator of its own products' raw materials, such as B-Light, a light, flexible, waterproof and soft to the touch material. It was precisely to benefit from B-Light's several innovative characteristics and broaden Boldflex's product range that My Cute Pooch was created.

What changes do you think will happen in the footwear industry in the coming years?
Fashion requires some mental, physical and economical effort and it's with differentiated and high quality products that one can make a difference. The industry has to be increasingly versatile and constantly innovating to keep up with the fashion market. Otherwise, it will become monotonous and break.

What piece of advice would you give to a youngster who is entering the industry?
In a stage of our lives when we don't have many experience, it's normal to be afraid of risk and our insecurities can, a lot of the times, block us from fighting for our dreams. Lately, I feel my journey has been in high speed but instead of losing energy, I feel it growing. This is because this new project gives me will to fight every day and it's fulfilling to have positive feedback about all the effort you're making to make it successful. So, to all the young people that will start working in the industry, I leave a motivational message: don't let yourselves get beaten by the difficulties and fight for your dreams.

For more information about My Cute Pooch please refer to the
brand's website
.