Digital bricks trend grows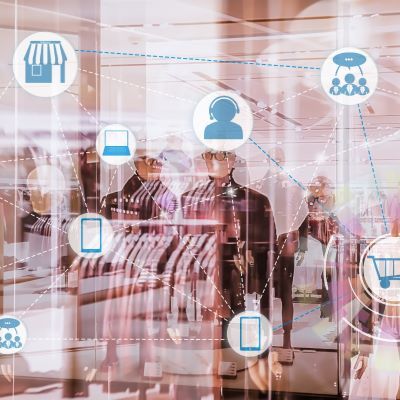 The line between e-commerce and in-store retail continues to shrink in the mind of consumers, which gives a boost to the increase of the use of technology in-store
Over the past decade, online shopping has been steadily growing, and the COVID-19 pandemic has not only helped to cement the trend, but also contributed to accelerating changes in consumer behaviour. Thus, the role of stores and high streets has been changing, and many retailers invested in expanding their online capacity and digital connectivity for their consumers. "Every time a customer browses online and buys in-store, or browses in-store before purchasing on their phone, they prove the importance of all channels – and the way they knit together", commented Helen Dickinson, chief executive of British Retail Consortium, to Racounter.

According to the State of the In-Store Experience 2021 report, from the digital signage and in-store experience solutions provider Raydiant, 48% of shoppers still prefer to shop in-store, but the perks of buying online, like the speed and convenience, are becoming increasingly important. The digitization of retail stores seems to be underway: retailers are prioritizing services such as self-checkout, in-app purchasing, curbside pickup, buying online and in-store pickups, among others. "The lines between e-commerce and in-store retail continue to shrink ever-thinner. Those who will dominate in-store retail in the next decade-plus will achieve a clever balance between increasing digitization and the timeless appeal that the in-store experience provides", concludes Bobby Marhmat, CEO of Raydiant.

Data from the Westfield mall group URW corroborates this trend, as 89% of its customers are interested in using more technology in-store, which helps to explain the opening of physical stores of companies such as Amazon or Netflix. "Retailers need to think about their physical and their online presence as one, rather than as two separate entities", commented Kate Orwin, the UK leasing director at Unibail-Rodamco-Westfield, to Racounter.


Image Credits: blog.aspyresys.com