Informa wants to streamline the shopping experience and create more opportunities for brands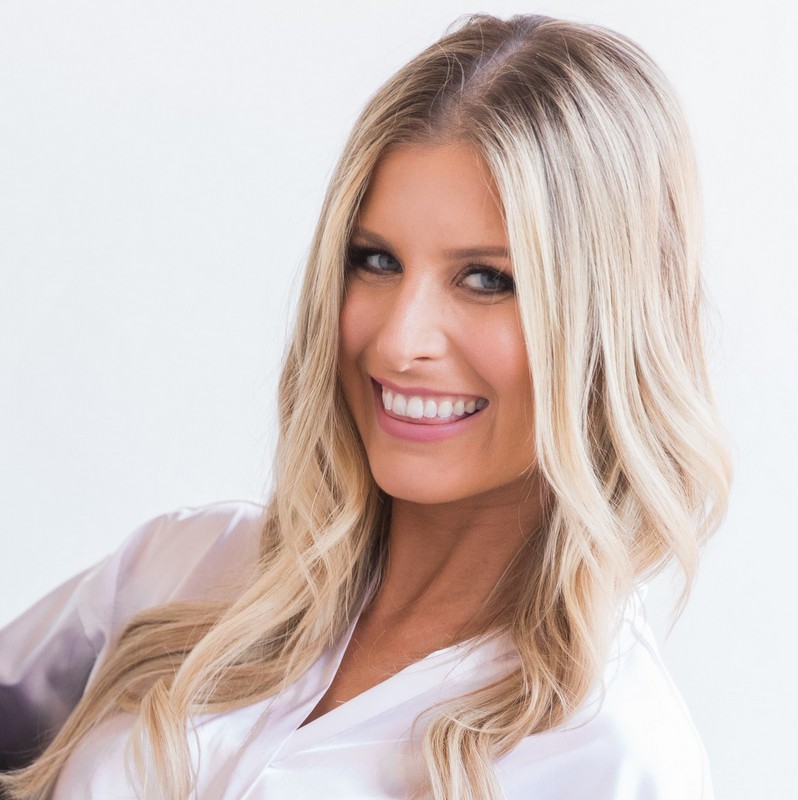 After bringing you the latest about Informa's next editions of its US shows, today we bring you the second part of our conversation with Jordan Rudow, VP of Events. Read about her views on the trade shows and the footwear industry
Footwear showcased alongside apparel and accessories
Informa has announced that footwear will no longer feature as a standalone show, but it will instead showcase alongside appareal and accessories. "While we are still offering the same comprehensive selection of footwear categories for women, men, and children, our merchandising strategy across all brands will focus on achieving two key objectives: providing a more streamlined shopping experience for our buyers and creating more opportunities for our brands to meet their target retailers. As part of this evolution, footwear and accessories – while not standalone shows but still cohesively merchandised together in dedicated areas on the show floor - will now be merchandised alongside apparel within each of our hero brands – MAGIC, PROJECT, and COTERIE. Further clarifying this, all three of our hero brand events will be more aligned than ever to serve specific market segments and price points. With this 'complete look' approach in featuring multiple product categories, merchandised alongside each other and within our three hero brand banners, we're confident that this move will support our buyers in how they truly want to shop, while also better supporting our brands in reaching a larger segment of retailers".

The Digital Experience
2020 was full of challenges and according to Jordan it allow them the opportunity to innovate, "responding to updated market needs, and evolve our baseline products and services in step with updated industry needs".

Jordan further explained: "There are so many benefits to a digital platform, from the ease of use removing time and geographic constraints to increased discovery and connections opportunities for both brands and buyers with an "endless aisle", product forward environment. As critical needs subside and live events are being re-introduced into the wholesale calendar, we do believe the many benefits to digital are important, needed, and desired. While nothing can replace the in-person experience – which is something that was so greatly missed, and maybe even more so within the footwear industry - there is such a natural extension between live and digital platforms. By bridging digital with physical events, we can increase connection opportunities before, during, and after the live event as well as drive greater efficiencies and enhance experiences within both platforms".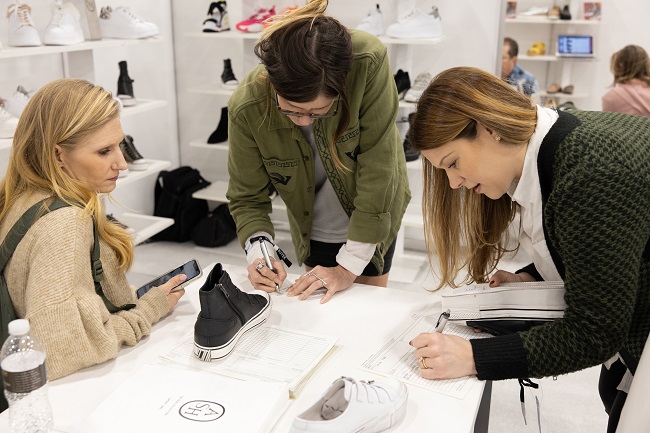 Returning to Physical Events
With fashion being a "tactile experience and a very social industry" there are several organic elements of live events that are essential to the way people connect and do business: "following the great feedback we have received from the past year, the footwear industry is extremely eager to get back to in-person events, and as the connector of the industry, providing these meaningful opportunities is part of our ongoing commitment to the community".

Future Challenges
The footwear industry is facing an unprecedent time, after the world has been hit with a global pandemic. And that has had an immense impact in the companies of this industry across the globe. For Jordan, in the immediate future the challenges will come from "rising production and supply chain costs, including factory operating costs, which are all direct and lingering results of the pandemic and its impact on the global workforce". If on top of these, we take into account the existing "steep tariffs", it will be expectable that an even "larger subset of the footwear industry revisits their sourcing and supply chains to offset these increased costs".

But it is not all bad news, as a positive result of the described situation is the "rising interest in the exploration of nearshoring options, which may open up previously underutilized areas around the globe, resulting in footwear innovations".

Regarding other challenges, consumer shopping habits moving online and casual, athleisure and work-from-home are trends likely to continue: "be it through ongoing efforts to ramp up e-commerce and omnichannel capabilities as well as pivots towards collections focused on these trending categories".


Longer-term, consumers' focus on sustainability and business transparency will certainty continue: "Consumers, especially Gen-Z, growing up in an "always-on" era of technology, are much educated and knowledgeable with a huge interest in aligning with brands that mirror and represent their values and beliefs. As this segment continues to dominate an increasingly larger percentage of overall consumer buying power, emphasis on direct engagement and dialogue through brand storytelling will be key in keeping buyer interest and loyalty".
Image credits: Informa Markets Fashion/Hailley Howard