US shopping app downloads with a record of 2.8 million on Black Friday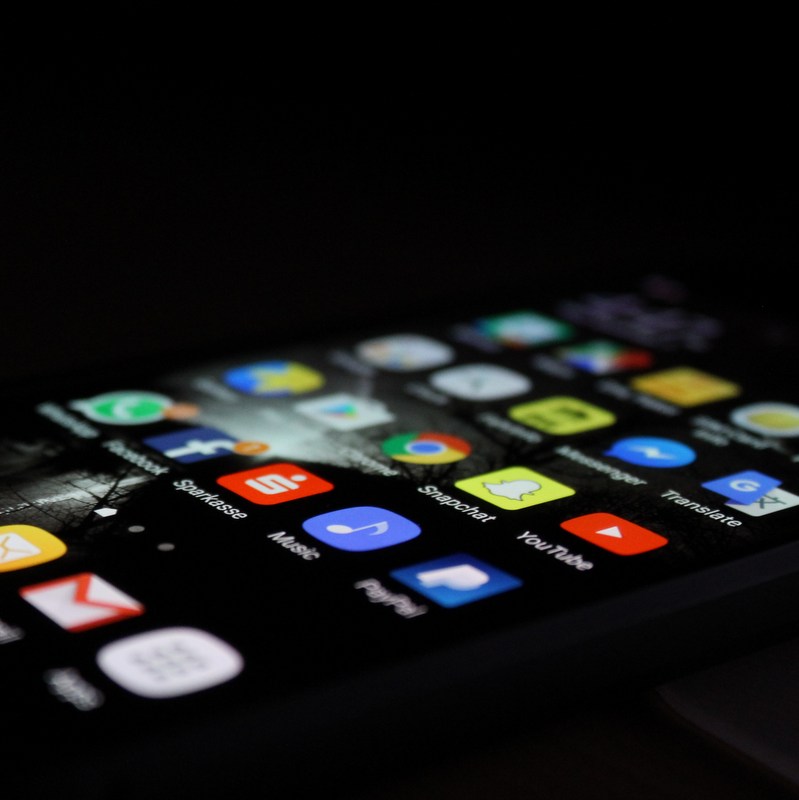 According to preliminary estimates by Sensor Tower Store Intelligence, mobile shopping app installation hit a new single-day record on Black Friday, with around 2.8 million downloads, up by nearly 8% year over year
As the shift towards digital commerce continues, highly incentivized by the COVID-19 pandemic, retailers tried to respond by scattering deals on their products for several weeks, on anticipation of Black Friday. According to Sensor Tower Store Intelligence's analysis this led to a rise of first-time installs of mobile shopping apps in the US.

Combined shopping category installs across the US App Store and Google Play reached approximately 59.2 million between the 1st and the 29th of November, up by roughly 15% from 51.7 million in the same period in November 2019, more than 10 percentage points above the 2% Y/Y growth experienced during this period in 2019. Mobile shopping app installation hit a new single-day record on Black Friday, with around 2.8 million downloads, up nearly 8% year over year.

The same source indicates that Walmart, Amazon and Shop took the top three places in the rank of the most downloaded shopping apps for Black Friday 2020 overall. Walmart, Target and Best Buy were the top three brick-and-mortar retailer apps. Amazon, Shop and Shein were the top three online-only apps.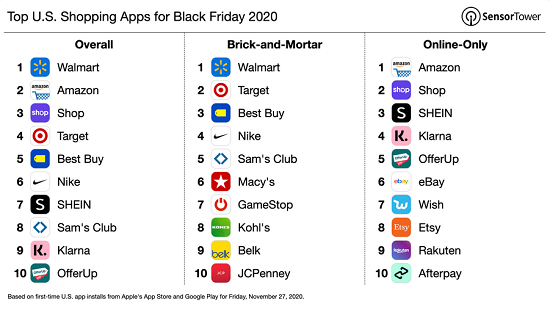 Source: Sensor Tower Store Intelligence

Adobe Analytics data also indicates that this Black Friday became the second day of all-time for online sales, hitting about 9 billion US dollars, an increase of 21.6% from last year.
Image credits: Rami Al-zayat on Unsplash