Asics partners up with virtual training platform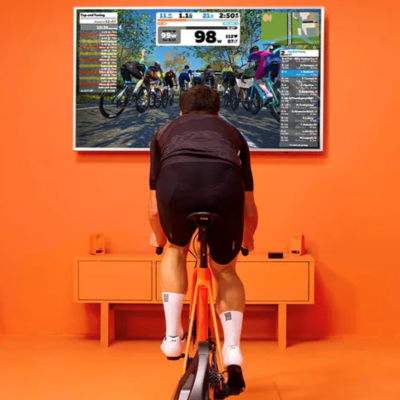 As part of the company's digital expansion strategy, Asics is joining forces with the online platform Zwift to create online running experiences that can assist runners achieving their goals
These experiences will include an in-game run training programme, to be released in June 2022, which will enable runners to train on the platform using Asics athlete avatars. The runners will have the opportunity of earning a digital and/or physical pair of Asics sneakers. In addition, it will be possible to realize digital interpretations of real-world events, as well as digital-only events, promote the launch of new products and deepen user experiences with technical integrations between the platform and Asics' apps.

"Asics is currently promoting and expanding its digital business as part of our digital strategy. This time, we are pleased to have this partnership with Zwift, one of the leading online fitness companies who has many users around the world. With this partnership, we aim to increase the number of touchpoints with customers in Running ecosystem and to provide a new online running experiences by leveraging our knowledge and experience in running", commented Mitsuyuki Tominaga, CDO & CIO of Asics.
Zwift is an online platform that brings outdoor experiences to the digital world, enabling athletes from all over the world to train, explore and compete in a social online fitness environment. It works by connecting with fitness equipment, such as foot pads, Bluetooth treadmills or smart trainers, to power the avatar in the game through real-world physical activity.

Image Credits: sbgonline.com