adidas extends CFO's contract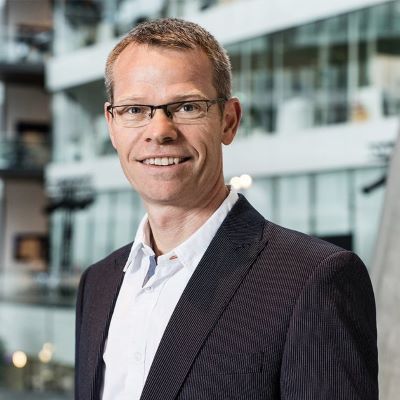 The German-based company has announced that Chief Financial Officer Harm Ohlmeyer will remain in the role until the beginning of 2028. Changes to its executive board were also made
The Supervisory Board of adidas extended the appointment of Harm Ohlmeyer as Chief Financial Officer of the company for more three years, until the beginning of 2028. Ohlmeyer, who is also a member of adidas Executive Board since March 2017, has been CFO since May 2017. "I have known Harm for many years. We even worked together at adidas in the 90s. He brings exactly the knowledge, experience, and attitude that we need to turn things around. I really look forward to partner with him and make adidas the best sports brand in the world once again", commented adidas CEO Bjørn Gulden.

The Board also named Arthur Hoeld as Executive Board member, responsible for Global Sales, effective on the 1st of April. He has been with adidas for 25 years, most recently, serving as Managing Director of the company's EMEA region since 2018. Hoeld will succeed Roland Auschel, who has decided to step down from his role, after 33 years with the company.

Furthermore, Brian Grevy, Executive Board member, responsible for Global Brands, will leave the company under a mutual agreement that approved the termination of his appointment as of the 31st of March. Bjørn Gulden, adidas CEO, will assume responsibility for Global Brands, leading "adidas product and marketing activities, which will enable the required fast decision-making across all business units and departments".

Then, as of the 1st of April, the company's new Executive Board will consist of Bjørn Gulden (Chief Executive Officer and Global Brands), Arthur Hoeld (Global Sales), Harm Ohlmeyer (Chief Financial Officer), Amanda Rajkumar (Global Human Resources, People and Culture), and Martin Shankland (Global Operations).

Image Credits: adidas-group.com