Sanjo launches sneaker inspired by the God of War Ragnarök game series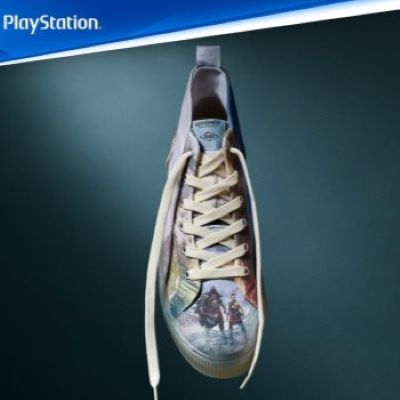 The Portuguese brand has launched a sneaker inspired by the God of War Ragnarök game series, marking the release of the new game on PlayStation 5 and PlayStation 4 on the 9th of November
In partnership with Sony Interactive Entertainment Portugal (SIEP), the Portuguese brand Sanjo, founded in 1933, has released a new line of sneakers inspired by the six of the realms of this gaming universe, namely, Midgard, Alfheim, Svartalfheim, Helheim, Muspelheim, and Niflheim.

The launch of the game served thus as an inspiration for the creation of this exclusive model. "The story of Kratos and Sanjo's approach to the market have both been reinventing themselves over time, and the idea of creating these sneakers is closely related to the journey that Kratos and Atreus will have ahead of them in this new adventure that continues the events of one of the most iconic Nordic sagas of recent times", explained Vítor Costa, creative director at Sanjo.

This collaboration brought together three historic brands – PlayStation, Sanjo and God of War – that combine technology, modernism, and tradition as a way of continuously reinventing themselves. "Each of these brands, despite their legacy, knew how to evolve over time, continuing to reinvent themselves and build a path that unites their pasts with a promising future, and now, together, they take the next step in an unforgettable journey on the way to Ragnarök", concluded the head of the brand.
Image Credits: portugueseshoes.pt