APICCAPS promotes leather footwear in foreign markets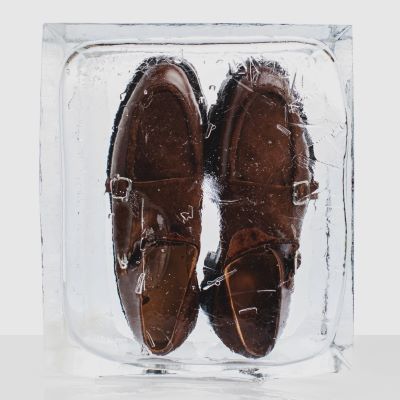 The Portuguese Footwear, Components, Leather Goods Manufacturers' Association intends to demystify some preconceived ideas about leather while clarifying why leather footwear is a product of excellence
Within the scope of the recently launched INSURE.Hub – Innovation in Sustainability and Regeneration, which joins the Catholic University of Porto (Biotechnology and Business Schools) and the Planetiers New Generation, APICCAPS challenged the Hub and its international ecosystem of partners to assess the sustainability of leather. The result of this work will now be made available, with promotional actions in professional events, but also through an end-consumer-oriented promotion. Simultaneously, public relations actions will be carried out in foreign markets.

In effect, the Association intends, on the one hand, to "demystify some preconceived ideas" and, on the other hand, "thoroughly explain the competitive arguments that make leather footwear a product of excellence". "Leather is undoubtedly the best raw material available on the market", assures Luís Onofre, President of APICCAPS.

First, and contrary to what would be expected, meat consumption is increasing and breaking records. Worldwide, consumption grew by 5.2% from 2016 to 2020. In 2021, it must have increased by 1%, achieving a new-all-time high. The spotlight is on China, which registered an accumulated growth of 41% since 2016.

Then, the footwear industry promotes from its inception a circular economy. As a matter of fact, the leather used in this industry is, for the most part, of bovine origin. In essence, the footwear industry reuses a noble raw material wasted by the food industry.

Durability is another key element of the industry. Although international studies suggest that the average lifespan of a pair of shoes is about one year, the truth is leather shoes' lifespan increases significantly, and it even develops a new visual that ends up adding value to the product.

For APICCAPS, all materials have a long way to go in the coming years in terms of improving and integrating its sustainability levels. Leather is no exception, which includes hide preparation methods and the tanning process. Thus, following this study, five good practices that should be replicated were identified. This is one of the goals of the BioShoes4all project, which APICCAPS and the Footwear Technological Centre are developing.

Traceability (consumers must have access to all data for an informed decision-making process), livestock farming (can be managed in a sustainable and regenerative way, favouring farming in vast pastures to promote biodiversity and better soil fertilization), tanning (reducing or eliminating Chromium-based tanning), consumer behaviour (raising awareness of the fact that leather footwear improves in value as it ages, and can pass from one generation to another) and transparency (one way to demonstrate the sustainability of leather is to ensure transparency along the value chain and to analyse the impacts on the business' suppliers and their practices) are critical areas to be further explored.
Source and Image Credits. portugueseshoes.pt