Plumex bets on footwear for diabetics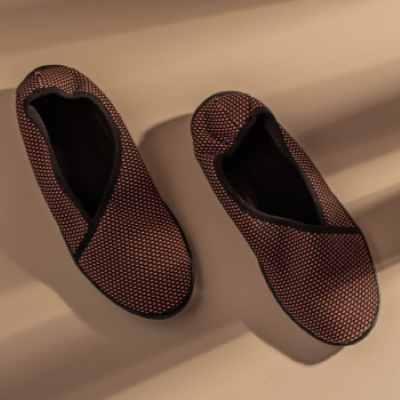 The Portuguese brand, which has already a footwear line for this segment, teamed up with the Polytechnic Institute of Castelo Branco to further research on this type of footwear
Specialized in the manufacture of comfort knitted shoes, the company invests continuously in the research of more comfortable and durable materials. After elastane and leather, diabetic footwear is Plumex's new bet. "They are special shoes, made without seams, with high-quality leather. Do you know that a seam in a diabetic foot wound can cause serious complications and even lead to amputation?", says Henrique Carlos in declarations to Portugal Têxtil.

"The shapes are also high and wide, and the linings are antibacterial. The insoles are in microfibre or leather, but most diabetics have specific insoles adapted to the foot", he added. "We are still in the project phase, but, among several things, we want to better study the ergonomics of the foot to adjust the shapes, as well as create more technical insoles, so, that the diabetic does not feel obligated to order them externally", advances Henrique Carlos.

This line already accounts for 50% of the company's sales. "Germany is the best market. We manufacture this type of footwear up to 46, which is 49 in Germany. We also work well in France, the United Kingdom, and Spain", says the responsible for the company.

More than 30 years in the comfort segment
Plumex, which was born in 1990 at factory Tamancão, combines high technology with handcrafted processes to produce shoes of great quality and maximum comfort. With more than 30 years of experience in the production of comfort footwear, the company focuses on the production of knitted shoes. For more information,
please refer to the brand's website
.