Portuguese shoes on stage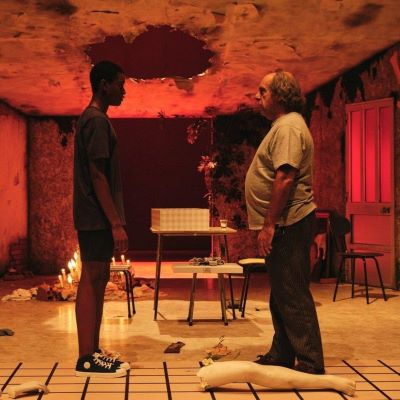 The stage of D. Maria II National Theatre hosted, in September, the debut of Pedro Penim's play Casa Portuguesa, in which artists wear Portuguese shoes and are dressed by Bèhen's Joana Duarte
Mariano, Sanjo, Josefinas and Sons of a Cobbler are the brands that provided the shoes to a cast that includes names like Carla Maciel, João Lagarto, Sandro Feliciano and the 'Fado Bicha', namely, Lila Tiago and João Caçador.

Pedro Penim's Casa Portuguesa is a dialogue across time and space, which tells, confronts, and questions the architecture of a family, of a man, of a house, travelling from the Portuguese dictatorship period Estado Novo through the contemporaneity, while wondering about the future.

Joana Duarte, who always thought her collections as testimonies of a reality imprinted in our DNA, building her pieces with the stories of the country, sees this invitation from the D. Maria II National Theatre as "the ideal opportunity to introduce these techniques in projects beyond the clothing collections. It is an honour to take to the stage the artisans with whom I work in this play that confronts us with our identity at the biggest house of the Portuguese theatre".
The show is on stage until mid-October, in Lisbon, and then will travel across Portugal.

Source and Image Credits: portugueseshoes.pt