Pou Chen struggles with Vietnamese labour shortage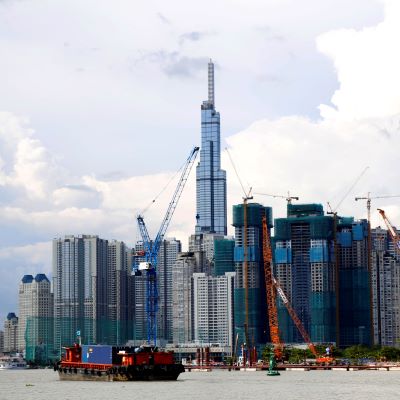 The Taiwanese manufacturer of branded sports footwear is facing a labour shortage in Vietnam, which is aggravating supply chain disruptions. Its clients include Nike, adidas and Reebok
Production at Pou Chen factories in Ho Chi Minh City, Long An and Dong Nai, has been scaled down since July, following restrictions imposed by the Vietnamese Government to control the outbreak of the COVID-19 pandemic in the southern regions. The company had hoped to resume full production this month, but it is now coping with a severe labour shortage.

According to Reuters, Mr. Lu Chi Yuan, director of Pou Chen' Vietnam, has said in a statement following a meeting between the company and Ho Chi Minh City authorities that "about 6% of the total employees have quit". He explained that the company is "facing labour shortages, delays in large orders, and production and exports activities disruption". The company has, then, addressed authorities to get help with announcing and posting jobs to bump up the staff of the factory.
Tens of thousands of workers have left industrial centres in October as soon as restrictions were lifted, causing further difficulties to the manufacturing sector.

Image Credits: reuters.com