Vietnam: industry struggles with extended lockdowns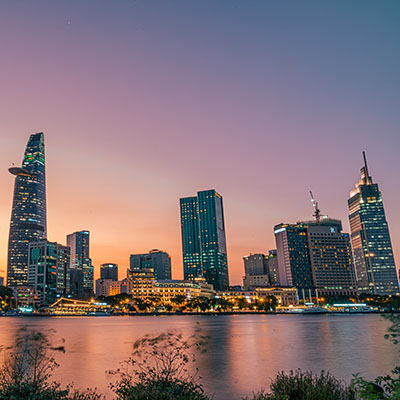 Textile and footwear industries keep struggling in Vietnam amidst strict and extended coronavirus lockdowns. Companies anticipate delays and shortages of goods, along with higher labour prices and shipping costs, as the holiday season approaches
The trigger warning came after Nike's Chief Financial Officer, Matt Friend, declaration that it will "take several months to ramp back to full production". During a call with analysts, Friend highlighted that most Nike factories in Vietnam remained shut due to government mandates and that the company had already lost about ten weeks of production since mid-July. According to the Financial Times, a group of foreign investors in Vietnam (American, EU and South Korean chambers of commerce in Vietnam and the US-Asean Business Council) has also alerted the Vietnamese government to the consequences of the strict lockdown, as some companies begin to move production to other markets.

Vietnam is still trying to control a severe outbreak of COVID-19's Delta variant that led to strict lockdowns in July of both Hanoi and Ho Chi Minh, the latest being a major footwear production area and the current epicentre of a COVID-19 outbreak, according to the government. Factories were allowed to continue operating if they provided on-site accommodation or transport for workers, but many were unable to take on the expense or had to shutter after employees tested positive. Companies have yet to bear in mind fines for late delivery, which comprise the highest cost, and the possibility of not receiving new orders for the following season.

The Prime Minister of Vietnam, Pham Minh Chinh, announced last Saturday that the Government intends to ease coronavirus curbs starting this week in an effort to help boost the economy. Nevertheless, Phan Thi Thanh Xuan, General Secretary of the Vietnam Leather, Footwear and Handbag Association had already declared that the industry's prospect was not positive until the end of the year, and possibly next year too. According to Nikkei Asia, the concern over worker shortages grows as thousands of migrant workers started to leave Ho Chi Minh City just after the lockdown was eased (being left without jobs and savings). This exodus may cause Vietnam's economic recovery to delay further than what is expected.

Before the pandemic, Vietnam had become a leading destination for companies looking to diversify operations away from China due, for example, to its thanks-investor friendly tax and its network of free trade agreements, such as its membership of the Comprehensive and Progressive Agreement for Trans-Pacific Partnership and the free trade deal with the EU.

Image credits: Tron Le on Unsplash