Micam talks about a success edition exceeding expectations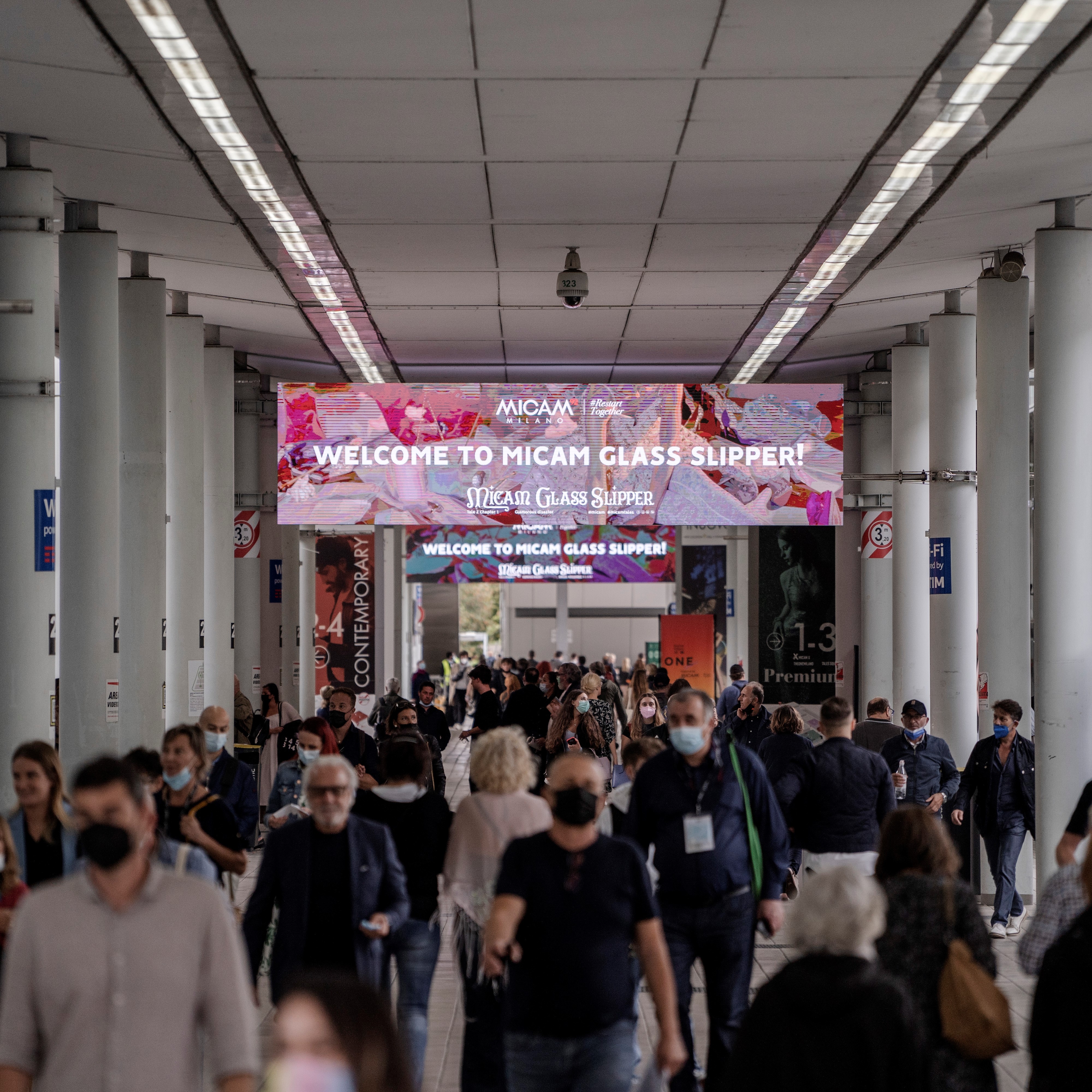 Micam (footwear), Mipel (leather goods and accessories) and The One Milano Special Featured by Micam (the Haut-à-Porter Exhibition) ended after three days
Over the three-day period, a total of 22 274 trade visitors contacted with the range of products offered by the 735 companies exhibiting at the three events.

Apart from making it easier to do business, the return to a live format was met with enthusiasm on the part of manufacturers and buyers who were happy to be able to meet in person again, and to conclude deals after feeling for themselves the quality of the products on display.
Siro Badon Chair of Assocalzaturifici and Micam Milano, was satisfied with the result: "This edition marks our "renaissance". The real protagonists were the exhibitors who
once again believed in the event. Seeing in their eyes the light and the enthusiasm of those who are finally beginning to put a difficult situation behind them is priceless (...) A positive trend also confirmed by the numbers which, after the crisis in 2020, see both industrial production (+ 13%) and turnover (+ 22%) increasing in the first half of the
year, as well as spending by Italian families (+ 17.4%) and exports (+ 31.5% in value)".
"The synergy we created a year ago has proved to be a first-rate instrument, capable, once again this year, of meeting the needs of those operating in the industry", commented
Franco Gabbrielli, President of MIPEL, adding: "We are satisfied and proud. The
results of this Mipel 120 edition are even higher than expectations
".