Gucci's Creative Director Alessandro Michele steps down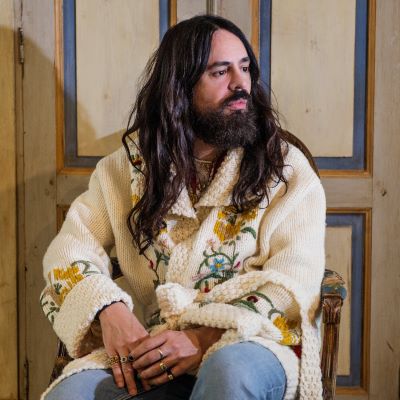 The Italian-based luxury House has announced that the Rome-born designer is stepping down as Creative Director, effective immediately, after almost eight years in the job
In a statement, Gucci highlighted the role played by Alessandro Michele in making the brand what it is today, paying tribute to its "groundbreaking creativity", which walked hand-in-hand with the "renowned codes of the House". He has been at the creative helm of Gucci since the 21st of January 2015 and his vision has been credited as responsible for the profit that the House has generated for Kering. "The road that Gucci and Alessandro walked together over the past years is unique and will remain as an outstanding moment in the history of the House", stated François-Henri Pinault, Chairman & CEO of Kering.

"There are times when paths part ways because of the different perspectives each one of us may have", commented Alessandro Michele, reinforcing the speculations that pointed to a slowdown in the success of his partnership with the fashion House. "Today an extraordinary journey ends for me, lasting more than twenty years, within a company to which I have tirelessly dedicated all my love and creative passion", he added while thanking Gucci's employees.

"I was fortunate to have had the opportunity to meet Alessandro at the end of 2014, since then we have had the pleasure to work closely together as Gucci has charted its successful path over these last eight years. I would like to thank him for his 20 years of commitment to Gucci and for his vision, devotion, and unconditional love for this unique House during his tenure as Creative Director", commented Marco Bizzarri, President and CEO of Gucci.

Gucci's design team will continue its work until a "new creative organization" is announced. Search is currently underway.

Image Credits: nytimes.com