Gucci is in the race for new materials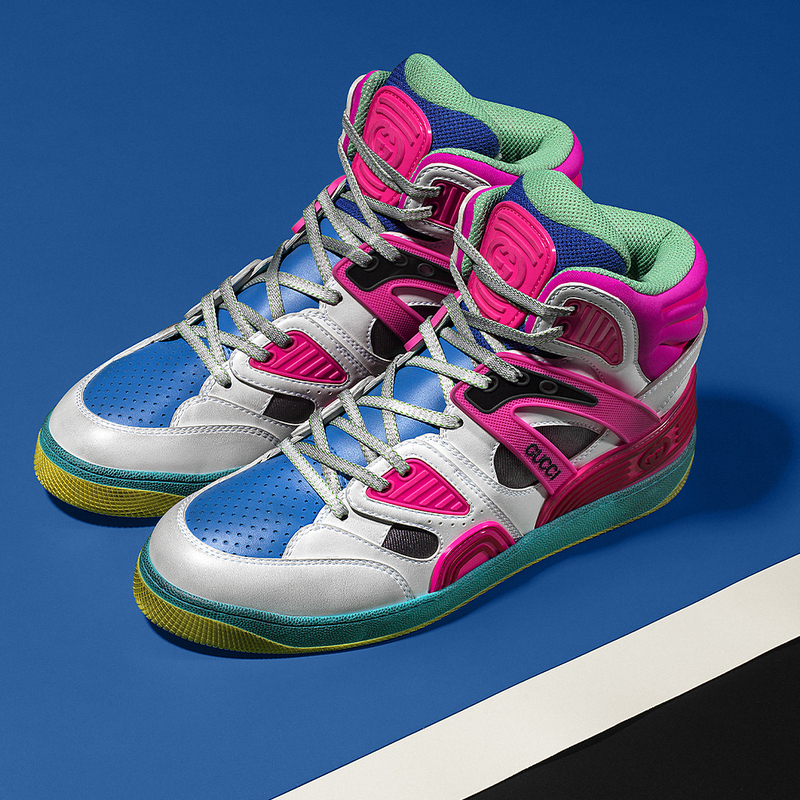 The Italian-based fashion brand is launching vegan versions of its New Ace and Rhyton sneakers made with an innovative raw material, alternative to leather. The material, called Demetra in reference to the Greek goddess of agriculture, is vegan and largely plant-based
It is the latest sign that new materials are emerging as one of the strongest trends in fashion, as brands look to attract younger consumers, invest in greener products and more ethically responsible practices. Even so, Gucci assumes, in declarations to Business of Fashion, that "it will not, in any way, abandon leather". Even though the brand has launched, in recent months, several vegan versions of its iconic New Ace and Rhyton models, produced precisely with Demetra, based on organic cotton, recycled steel and polyester. Shoe prices vary between 590 and 790 euros, the same price range as those made with animal leather and other materials.

Although several fashion brands are investing in new materials, many of the leather alternatives currently under development are still in the prototype stage. And it is certain that in this area in particular, there are several brands looking for the perfect solution.

In the case of Gucci, the last two years were of strong investment in internal development, with Gruppo Colonna. The Tuscan company, based in Tuscany, has already applied for a patent and registered trademark of the material, planning to market this product more widely, starting with the other brands of the Kering group, such as Alexander McQueen, Balenciaga, Brioni, Gucci or Sanitary Laurent. Also according to Gucci, Demetra raw material is produced with vegetable materials (77%), including viscose and wood pulp and biologically-based polyurethane compounds from non-genetically modified wheat and corn.

The launch of the new material is part of a broader strategy to position Gucci at the forefront of efforts to develop a more sustainable fashion industry. The company became carbon neutral in 2019. Last year, it announced a partnership with The RealReal, giving the first sign of growing interest from parent company Kering in resale.

Image credits: equilibrium.gucci.com