Asics ventures into the Web3 commerce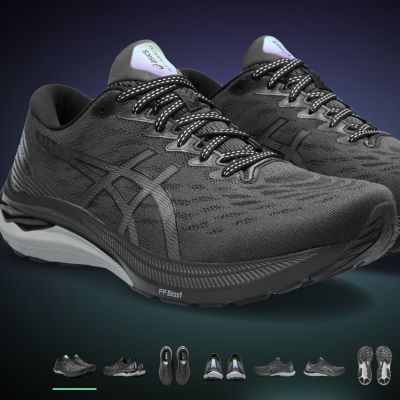 The physical running shoes in the ASICS x Solana UI Collection can only be purchased with digital currency. The company said to be showing the future of Web3 commerce with this move
The collection features custom-made GT-2000 11 physical running shoes, which are exclusively available to purchase with USDC digital dollar currency via Solana Pay, that is, a decentralized payment standard and protocol built on Solana, available at ui.asics.com. Asics is aiming at bringing together "the best of physical and digital commerce together to provide a seamless end-to-end customer experience".

In addition, each customer will receive automatically with its purchase Asics Badge NFTs. This badge will provide its users with the opportunity to receive a tokengated airdrop of ASICS x STEPN NFT sneakers, which can be used in the Move and Earn app that rewards people for working at a healthier lifestyle.

"The launch of the ASICS x Solana UI Collection is a major step forward for ASICS Web3 commerce. We're proud to leverage Solana Pay and partner with STEPN to help us scale our mission to inspire the global Web3 community to create healthy habits with our products. Building on learnings and successes from our Sunrise Red and Genesis STEPN collections, we're excited to continue delivering world-class Web3 experiences", commented Joe Pace, Director of Web3 and Digital Goods at Asics.

The Japan-based company added that this launch allows reducing inventory and increases overall efficiencies in the production process, as Asics will not make or ship more products than the ones purchased.

Image Credits: beyondgames.biz