Asics launches first 3D printed model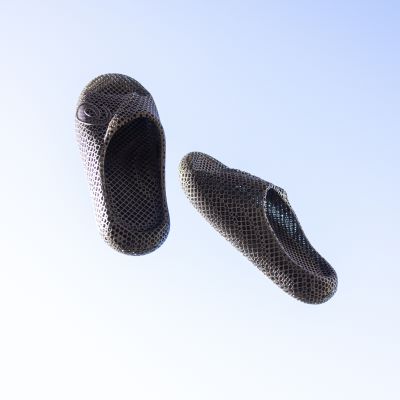 The Japan-based sportswear company, which is making its debut within 3D, introduced the Actibreeze 3D sandals to aid recovering athletes in the After Performance phase
"The Actibreeze 3D sandal represents our belief that innovation in sports footwear shouldn't be limited to what the athlete wears when competing or training. Through our new After Performance commitment, we want to continue exploring new ways we can further optimize post-race recovery and relaxation of both body and mind for our athletes", commented AJ Andrassy, General Manager of Product Management, Performance Running Footwear Div. at ASICS.

With a "ground-breaking" geometric structure made possible through a parametric design method and advanced 3D printing technology, the "world's coolest super sandals" feature an open lattice structure that allows for a high level of airflow for excellent cooling and breathability. According to Asics, the model can keep the temperature and humidity levels of the wearer's feet lower than any other recovery sandals currently available. In addition, its extra wide base provides a soft and stable platform for the foot.

"Its unique design provides structural integrity while still having an ability to be morphed parametrically. The result is a sandal that provides the right amount of porousness – combining breathability and resilience to deliver optimized levels of softness and support. The successful implementation of this method also moves us closer to an exciting future where a shoe can freely morph its form to exactly fit the profiles of each individual athlete", added Genki Hatano, Lead Researcher at Future Creation Dept, ASICS Institute of Sport Science (ISS), who was in charge of the parametric design.

Image Credits: corp.asics.com