Asics creates lowest ever CO2 emissions sneaker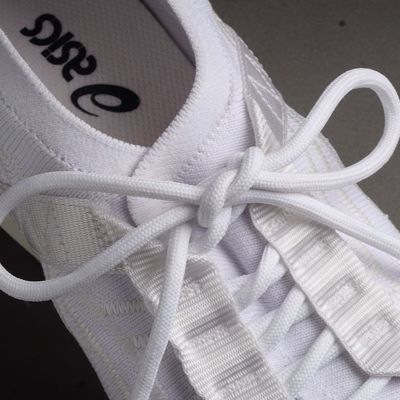 The Japan-based company has reportedly launched the sneaker with the lowest carbon footprint on the market, which represents a "significant leap forward in its commitment" to achieving net-zero emissions by 2050
According to Asics, the new GEL-LYTE III CM 1.95 sneaker emits only 1.95 kg of carbon dioxide equivalent (CO2e) emissions across its life cycle, making it, being the lowest carbon footprint sneaker available in the market. It is, therefore, "a milestone in ASICS' long-term ambition of achieving net-zero emissions as a business by 2050, helping conserve the ability of future generations to continue experiencing the uplifting power of sport on the mind".

This product is the result of a research and development process that began in 2010, when the company partnered up with the Massachusetts Institute of Technology (MIT) "to find a better way to accurately measure the CO2e impact across the entire life cycle of a product". Thanks to this, Asics was able to refine its product across the four key stages of its life cycle: materials and manufacturing, transportation, use, and end-of-life.

The sneaker, which will be commercially available in 2023, also includes a new carbon-negative foam made from a fusion of bio-based polymers derived partly from sugarcane, which features as part of its midsole and sock liner, and a recycled and solution-dyed polyester in the main upper material and the sock liner mesh. The sportswear group added that 100% renewable energy was used throughout the product's manufacturing phase.

"At ASICS we have long been committed to exploring and testing more sustainable methods through our value chain to reduce our impact on the planet. While the GEL-LYTE III CM 1.95 is a hugely significant milestone on this journey, this is only the beginning. Our ambition now is to continue applying the learnings and build on the blueprint of this shoe in a way that can be rolled out on an even bigger scale in the future", commented Minako Yoshikawa, Senior General Manager of ASICS Sustainability Division.


Image Credits: asics.com