Asics and StepN launch co-branded NFT sneakers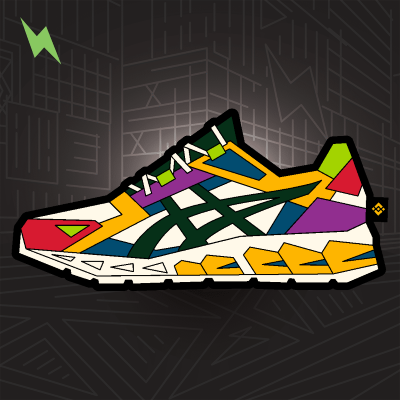 The Japan-based company and the move-to-earn running app StepN have joined forces to release the Stepn x Asics NFT Sneaker Mystery Box collection exclusively on Binance NFT Marketplace
Developed by the fintech startup Find Satoshi Lab, StepN is a move-to-earn health and fitness app that rewards users with tokens for their step counts gained whether from walking, jogging or running. So, to participate, users have to download the app, purchase a StepN NFT sneaker, which will have an Asics style, and move to earn tokens. The earnings can be spent in the StepN ecosystem, but also be swapped to an external account and cashed out for profit.

"Asics is committed to inspiring people to have a sound mind in a sound body, and we aspire to apply technology in thoughtful ways to advance that mission. Our partnership with StepN and its world-class team is designed to encourage the Web3 community to step away from their screens and get walking, jogging and running outdoors. The StepN app is an incredible feat of technological innovation, and we believe that Asics' immediate and long-term collaborations with it will help millions across the world achieve a sound mind in a sound body", explained Joe Pace, head of business development at Asics.

To date, the total trading volume for the collection is close to 20 million US dollars. Stepn, Binance and Asics will donate one hundred thousand dollars of sale proceeds of the NFT sneakers to a charitable cause.

Image Credits: metagaming.com