adidas teams up with thredUP in resale programme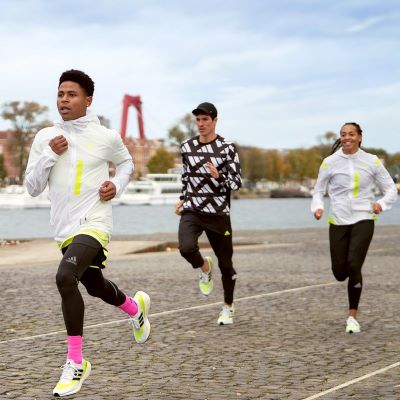 In partnership with second-hand platform thredUP, the sportswear giant has launched its Choose to Give Back programme. The initiative, aiming at extending the products's life cycle, is part of adidas End Plastic Waste's mission
"We believe that great performance shouldn't come at the cost of the environment. That's why we're committed to establishing a circular future for sportswear, and with the Choose to Give Back programme are helping people to see new possibilities to give old gear new life," commented Katja Schreiber, adidas SVP of Sustainability.

Leveraging thredUP's Resale-as-a-Service platform expertise, the programme invites the consumers to send back free apparel and accessories across any brand or category via the adidas Creators Club app to be resold. However, if an item does not meet conditions to be resold, it will go through thredUP's select network for textile reuse partners. Thus, by giving used clothes or shoes a second chance, adidas hopes to create a circular product life cycle.

Also, depending on the product type and condition, the consumer will receive loyalty points and vouchers in return. The programme was introduced within the adidas Creators Club app to members on the 7th of October, but it is expected to be extended more widely both online and in stores, by early 2022.

Pooja Sethi, Senior Vice President and General Manager of Resale-as-a-Service (RaaS) at thredUP, has declared that "thredUP is thrilled to support their latest initiative to encourage more circular habits among consumers. By enabling resale at scale with customizable solutions for leading brands and retailers, we're keeping high-quality clothes in use longer and fighting fashion waste". thredUp currently partners up with major retailers such as Walmart, Madewell and Vera Bradley.

Image credits: adidas