adidas and Lego team up to launch customised shoes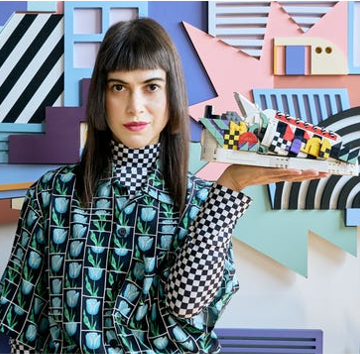 The two brands have partnered to present the LEGO adidas Originals Superstar: the new shoes from the partnership between adidas and Lego appear in the Superstar model with 17 base pieces to customize
adidas e Lego had already worked together in the past in a collection inspired in the Lego toys, but now are taking their collaboration further to launch customised shoes. The outside of the sneakers is all adapted to allow the use of Lego pieces, so the owners of the model will have creative freedom to customise the shoes the way they want.

As Lego sated: "Any sneaker fan will know that the Superstar has been used as a canvas for vibrant prints and fresh new colourways over the years. But the original white sneaker with black stripes has always remained a timeless mainstay. The cool thing about this Lego set is, if you have extra Lego bricks, you can put your own creative spin on the shoe to pay homage to those more eye-popping iterations. Or keep it classic and display it as it is".
The model will be launched in July and will be sold in adidas stores and site. Prices should vary between 55 euros and 77 euros for children's models and for adults should be roughly around 140 euros.