Ecco opens high-tech leather cutting plant in China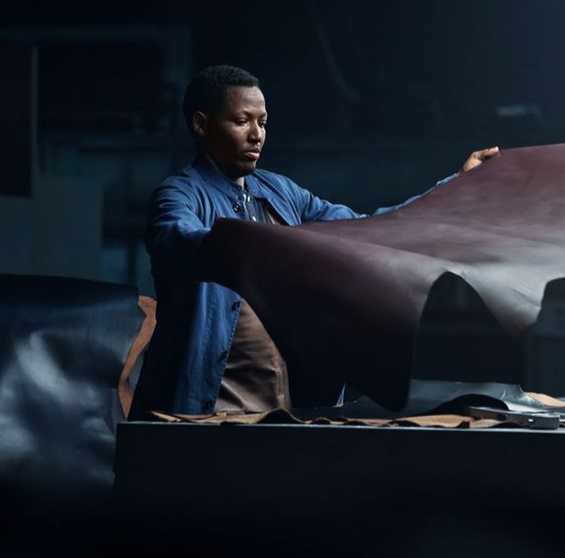 According to Ecco, the new plant is amongst the most advanced cutting plants in the world with state-of-the-art technology and a reduced environmental footprint
Chairman of Ecco Leather Dieter Kasprzak and Vice Director of Tong´An District Ms. Zhang Binna cut the ribbon on Ecco's new high-tech leather cutting plant in Xiamen, in an opening ceremony attended by several VIP guests.

Factory design, cutting systems, and machinery have been chosen to ensure minimum usage of energy but maximising the utilisation of leather material. In continuation of Ecco Leather's longstanding efforts to minimise its environmental impact, the new plant has been equipped with highly efficient rooftop photovoltaic solar panels, providing renewable energy which not only meets the demand of its most important customer that the factory must be energy-neutral; the cutting plant, having covered its own energy needs, exports surplus energy to the Ecco Tannery. It is therefore a net energy producer.

The building surface of the new cutting plant is 7 134 square metres, of which solar panels cover 4 569 square metres. The panels can potentially create 959 450 KWH/year, more than three times the expected energy consumption of the new cutting plant.

Ecco Leather runs several programmes to reduce water and energy consumption as well as waste to minimise the impact of its activities on the environment. According to the brand, once these developments have been tested successfully, they will be rolled out to all Ecco's units.


Ecco
One of the world's leading shoe brands, combining style and comfort. Ecco's products are sold in 99 countries from over 2 250 Ecco shops and more than 14 000 sales points. Ecco is family-owned, founded in Denmark in 1963, and employs 21 300 people worldwide.
Image credits: Ecco.com