Ecco steps into customised footwear with 3D printing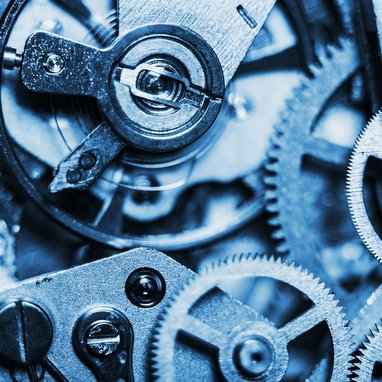 Danish shoe manufacturer Ecco combines 3D scanning and 3D printing to realise fully customised sneakers in just a few hours
3D printing is far from a novelty in the footwear industry. Big names such as Nike and adidas have been using 3D printing for some of the components of their trainers for some time, but individual customisation has largely been limited to running shoes for top athletes. Now, Danish shoe manufacturer Ecco is taking it to the next level. In the words of Patrizio Carlucci, director of ILE (Innovation Lab Ecco), "we see a lot of solutions being created when it comes to the 3D printed shoe industry but they do not offer real mass customization. Additive manufacturing offers the opportunity to create custom parts in series, but this is rarely translated into a consumer product". Following from this idea, ECCO's pilot project Quant-U is combining 3D scanning and 3D printing in a process that will offer customers the possibility of fully customizing their shoes and have them ready in just a few hours.
The customization process focuses on the midsole, the part of the shoe that fits between the insole (where the foot lays) and the outsole (the part of the shoe that touches the ground). This component will be realised using 3D printing and silicone will substitute 75% of the polyurethane it is currently made of. The choice of the new material is due to its durability, temperature stability and viscoelasticity.
After two years of research at ILE, the project is finally ready for the general public, and is composed of three stages: real-time analysis, data-driven design and in-store 3D printing.
The first phase requires only 30 seconds to be carried out. Data is gathered through two sources. The first is wearable sensors embedded in the soles of the test shoes, which have been developed in the UK through a partnership with Cambridge Design. They collect data using gyroscopes, pressure sensors and accelerometer and record the temperature and humidity inside the shoe. Information is also obtained by 3D scans based on the Volumental 3D scanning solution developed in Stockholm.
Overall, this first step allows Ecco to obtain the wearer's unique footprint as well as information about their orthotic fit and how they move.
Then, the second stage consists of designing the 3D model of the sole. Ecco uses a software developed in partnership with technology incubator Dessaunt Systèmes' FashionLab and uses machine learning and structural simulations to come up with the perfect fit. Using Dessaunt's cloud-based 3DEXPERIENCE platform, the Danish company transforms bio-mechanic data into geometries suitable for 3D printing.

Finally, the midsoles are printed in 3D with the German RepRap X400, using medical-grade silicone materials specifically developed by the Dow Chemical Company. This last step currently takes two hours, but Ecco is trying to reduce the time needed to just one.
When asked about the process, Carlucci explained that ILE "focused heavily on the digital capture and interpretation of motion and orthotic data, then made sure this experience would be no more complicated than trying on a shoe in the store and walking for a few minutes. We truly translated more than 50 years of shoemaking experience into an algorithm."