Zalando to cut hundreds of jobs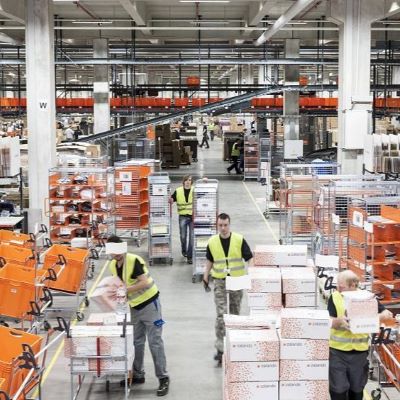 The German-based online retailer announced that it will cut hundreds of jobs due to the increasingly challenging macroeconomic environment experienced after the COVID-19 pandemic
"We have decided to start a programme that will remove several hundred overhead roles across many of our teams. Over the last few years, some parts of our company have expanded too much, and we have added a degree of complexity to our organization that impacted our ability to act fast", announced the co-founders and CEOs Zalando, Robert Gentz and David Schneider.

Although the programme is expected to involve many parts of the company, including senior leadership roles, frontline operations roles in logistics centres, customer care, and outlet stores, as well as operational roles in our Zalando Studios, are not to be affected. More information is expected after the consultation with employee representatives concerning not only how the plan will be carried out, but also in which ways the company will support affected employees. Currently, the online retailer employs around 17 000 workers.

Despite an "exceptional growth" over the past years, "supported by an overall consumer shift towards online shopping and strong pandemic tailwinds in 2020 and 2021" the co-CEOS of Zalando cited the more difficult macro-environment experienced in the aftermath of the COVID-19 pandemic to justify the decision.

"This shift has highlighted the increased complexity of our company and our speed to react. Instead of a big company with a big company structure and mindset, we need to be a big company with a small company structure and mindset. An entrepreneurial company that embraces simplicity, pragmatism and frugality. Those principles will drive innovation and equip us to invest into our strategic priorities and shape the future of European e-commerce", they added in the statement.

Image Credits: oevz.com