Zalando cuts outlook as macroeconomic conditions worsen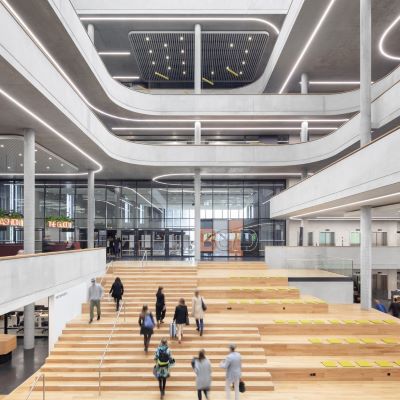 The online retailer revised its guidance for fiscal 2022 due to the deterioration of macroeconomic conditions over the second quarter. EU consumer confidence index decreased further in June
While the second quarter should still be profitable, it is expected to be weaker than anticipated. The company is expecting Gross Merchandise Volume (GMV) growth, revenue growth and adjusted EBIT to be significantly below analyst estimates, as of the 31st of May: 5.0% GMV growth, 1.5% revenue growth, and a 104 million euros adjusted EBIT.

Zalando also reported that is no longer assuming a rebound of consumer confidence in the short term. Then, for the full year of 2022, it is expecting Gross Merchandise Volume (GMV) to grow in the range of 3% to 7%, reaching between 14.8 billion euros to 15.3 billion euros. Revenue should increase between 0% to 3%, totalling 10.4 billion euros to 10.7 billion euros, with an adjusted EBIT of between 180 million euros to 260 million euros in the same period.

To improve profitability in the second half of 2022, the online retailer is implementing key efficiency measures such as reducing marketing investments to increase return on investments and adjusting logistics infrastructure investments to drive utilization. Zalando has also introduced a Minimum Order Value (MOV) in 15 markets.
"While this new environment is creating a negative impact on our financial performance, our strategy and long-term goals are unchanged (…) By driving efficiencies across the company and selectively investing through-cycle, we will be even better-positioned long-term to execute against our strategy. We are embracing the challenges and adapting to emerge stronger", stated Robert Gentz, Co-CEO.

When reporting the results for the first quarter of the current fiscal year, the company had settled its full year guidance at the lower end of GMV growth of 16% to 23% and lower end of revenue growth of 12% to19%; adjusted EBIT was expected at the lower end of 430 to 510 million euros.

Image Credits: corporate.zalando.com