Zalando reports slower growth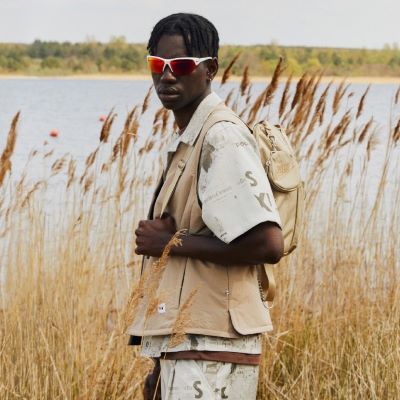 Amidst a challenging macroeconomic environment, the German-based online retailer posted a GMV growth of 3.2% in 2022, year-over-year, with revenue remaining stable at 10.3 billion euros
On a comparable basis to 2021, Zalando's number of active customers grew by 6% in 2022 to more than 51 million, and the platform's loyalty programme, Plus, saw its membership double to over 2 million. "The fact that we were able to continue to grow our customer base in the current economic environment shows that our core strategy is working", stated Robert Gentz, co-CEO at Zalando.

Full Year 2022
"The challenges of 2022 demanded us to be laser-focused on profitable growth, and we acted quickly and decisively with measures that improved margins, such as the introduction of minimum order values. Our healthy balance sheet allows us to continue investing in our strategic priorities, whether that's driving customer excitement around relevant brands and assortment or helping partners to drive their direct-to-consumer business across a variety of channels", explained Zalando's CFO Sandra Dembeck.





Last year, the company's gross merchandise value (GMV) increased by 3.2%, amounting to 14.8 billion euros, with revenue stable at 10.3 billion euros, as compared to the prior year.





Zalando's adjusted earnings before interest and taxes (adjusted EBIT) declined to 184.6 million euros in 2022 from 468.4 million euros in the previous year. Accordingly, the adjusted EBIT margin last year was 1.8%, as compared to 4.5% in 2021.





Over 2022, the online retailer's net income totalled 16.8 million euros, on a comparable basis to the 234.5 million euros net income recorded over the prior fiscal year.




Fiscal 2023 Outlook
For the current fiscal year, Zalando is expecting GMV to grow between 1% and 7%, with revenue developing in the range of negative 1% to 4%, as compared with 2022. Moreover, the company's adjusted EBIT should reach between 280 million euros and 350 million euros in 2023.





The German-based e-tailer further noticed that it anticipates approaching the highest of its 3-6% adjusted EBIT margin goal by 2025, reaching double-digit margins in the long term. "Our long-term ambition remains unchanged. We remain confident that we will return to double-digit GMV growth in the midterm, by further executing on our vision and strategy, and eventually serve 10% of the 450-billion-euro European fashion market", concluded Robert Gentz.








Image Credits: fuckingyoung.es/