Sneaker resale marketplace Laced expands to Europe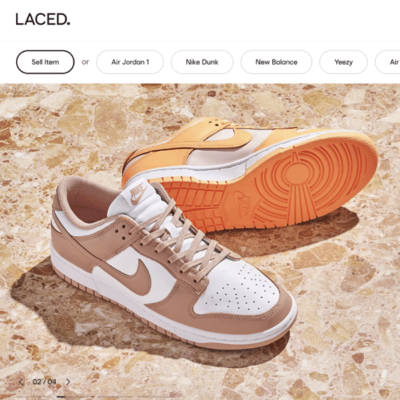 The UK-based resale sneaker platform is expanding into European markets by starting to roll out dedicated language websites and introducing a series of currencies
As part of its expansion strategy, Laced has introduced several currencies to its platform and has opened dedicated German and French language sites; plans to roll out Italian and Dutch sites are already underway. This move will also presumably allow it to grow its staff numbers by 25%.

"Half a decade after launching in the UK and having become the most trusted resale site in the country, it's with immense pride that we are now expanding into Europe, offering our same great authentication processes, product library and customer service to European buyers and sellers", commented the founder and CEO of Laced, Chris Gibbons.

Moreover, "expansion into Europe means we will be putting more genuine items in the hands of more customers, which has been our goal from the very start", he added. Launched in 2018, the resale sneaker platform offers rare and exclusive sneakers, major brand collaborations and standards such as Air Jordans, Nike Dunks and New Balance.

Image Credits: fashionnetwork.com