Gucci launches new deadstock and resale programmes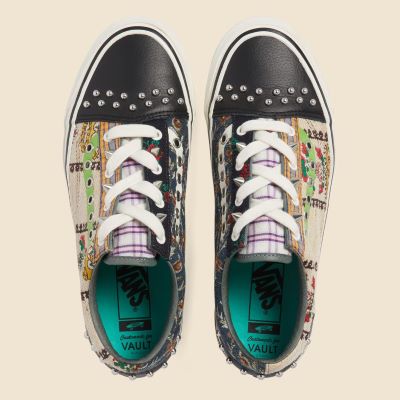 The luxury House has launched the initiatives Gucci Preloved with Vestiaire Collective and Gucci Continuum, featuring redesigned deadstock materials, as part of its ongoing circularity efforts
The dual launch of these programmes reflects Gucci's plans to join all of its circularity initiatives under one coordinated strategy. The luxury House argues that these individual actions add up to a bigger unified whole, as shown in the recently introduced Circular Hub in Italy, which intends to accelerate the circular transformation of luxury, from the production and supply chain side to the retail and relationship with its customers.

On the one hand, Gucci Preloved - building on the relationship between the upscale resale platform Vestiaire Collective and Gucci parent company Kering, with the latter holding a 5% stake in the platform - gave rise to a dedicated resale site for some of Gucci's most iconic products to be sold in 26 stores across Europe. Gucci already dabbled with the resale market in the past, being one of the first luxury brands to partner with The ReaReal in one of its stores, but this initiative aims now to maximise resale's reach, value and potential.

"We're currently in 26 stores, taking back signature lines and the dedicated presence on Vestiaire will be linked to storytelling on Gucci.com. So much of this is about educating our customers. Vintage is obviously at the top of the pyramid of resale - the items that are most sought after. Preloved is, if you will, the next layer down, where there is resale taking place that we want to give a curation to", furthered Robert Triefus, Gucci's senior EVP of corporate and brand strategy and the CEO of Gucci Vault and Metaverse Ventures to Vogue Business.

The Gucci Continuum platform, launched through Gucci Vault, on the other hand, focuses on the concept of upcycling. The goal is to showcase products made from Gucci deadstock materials, redesigned by a series of creative partners, thus expanding the possibilities for how to repurpose end-of-stock materials. The debut collection features pieces resulting from 10 collaborations: Vans, Alice Pons, Alpha Industries and Slam Jam, Call of the Void, Collina Strada, DRx Romanelli, Egonlab, Hodakova, Proleta Re Art and Rave Review.

"Clearly, there are different ways to give new life to end-of-stock materials. It's about seeing what the appetite is for that kind of new meaning. That really is very much an experiment because it's a slightly unproven marketplace," he says. "The more we can learn about different models for this, the more intelligent we become about how we do it", concluded Triefus to the magazine.

Source: voguebusiness.com

Image Credits: sneakernews.com