Puma's sales and profitability rebound in the third quarter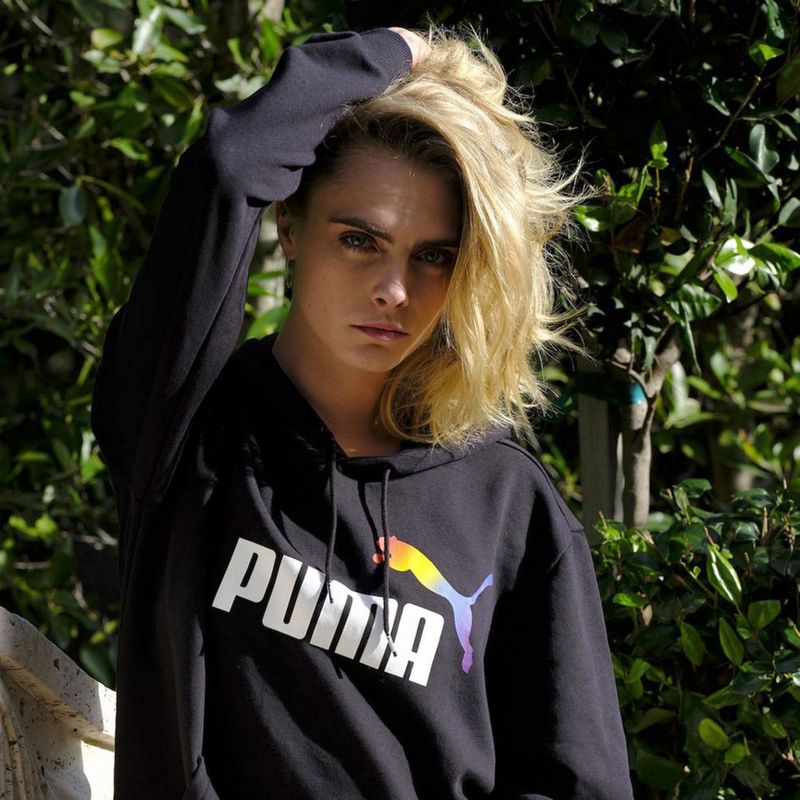 The sales of the Germany-based sportswear giant rebounded in the third quarter of 2020 and increased by 13.3%. Notwithstanding, Puma remains cautious for the fourth quarter given the evolution of the COVID-19 pandemic
"The third quarter developed much better than I expected. Retail stores reopened, sports events resumed, consumer confidence improved and our sales increased week by week. I feel this strong performance confirms the strength of both Puma as a brand and the sporting goods industry in general. Despite a very promotional market environment and currency developments that put pressure on our margins, we were even able to improve our EBIT compared to last year. This was achieved by continued strong cost control that we initiated in the extremely weak second quarter and through less but more efficient marketing activities. October started well, but the recent development of COVID-19 and the number of infections we are seeing globally make us cautious for the rest of year. We will continue to manoeuver through this pandemic in the short-term without hindering Puma´s mid-term momentum. Investments in new partnerships with Neymar Jr and LaMelo Ball underline our belief in the strong future of our brand", stated Bjørn Gulden, Chief Executive Officer Of Puma Se.


Third Quarter 2020
Puma's sales rebounded in the third quarter of 2020 and increased by 13.3% currency adjusted to 1 583.4 million euros (+7.2% reported). Supported by additional demand following a weak second quarter (-30.7% currency adjusted), sales accelerated throughout the third quarter and were better than expected. This development was led by a strong sales increase in the Americas (+20.7%) and EMEA (+17.7%). Sales in Asia/Pacific declined by 1.9%, caused by slower growth in Greater China and a sales decline in India, Korea and South East Asia. Footwear, Apparel and Accessories all showed strong growth in the third quarter, improving by 13.9%, 8.8% and 23.0% respectively. Performance categories such as Basketball, Motorsport, Golf and Teamsport showed the highest growth rates. The wholesale business increased by 12.3% currency adjusted to 1 202.5 million euros. Puma's Direct to Consumer business (DTC), which includes owned and operated retail stores as well as e-commerce, increased by 16.7% currency adjusted to 380.9 million euros, driven by a strong growth in e-commerce of 60.9%. Net earnings increased by 13.0% from 100.5 million euros to 113.6 million euros and earnings per share were up from 0.67 euros in the third quarter last year to 0.76 euros, correspondingly.


Nine Months Results
Puma started the year with a very positive order book for 2020, with strong and balanced growth in all regions. In China, after a good start to the year with double-digit growth in wholesale, e-commerce and owned and operated stores, the Chinese market shut down in the last week of January. Over the following six weeks, the whole business in China, except for e-commerce, basically disappeared. As China started to recover in mid-March, COVID-19 spread globally and by the end of the month, around 80% of Puma's owned and operated retail stores and those of retail partners were closed. As a result, sales in April declined sharply by 55% compared to last year. With an increasing number of stores reopening over the course of May, first in EMEA and later in North America, sales improved in May, but remained 38% below the previous year. More store openings in June and a generally more positive sentiment led to a substantial improvement and a monthly sales decline of only 6%. At the end of June, 85% of Puma's owned and operated stores were open.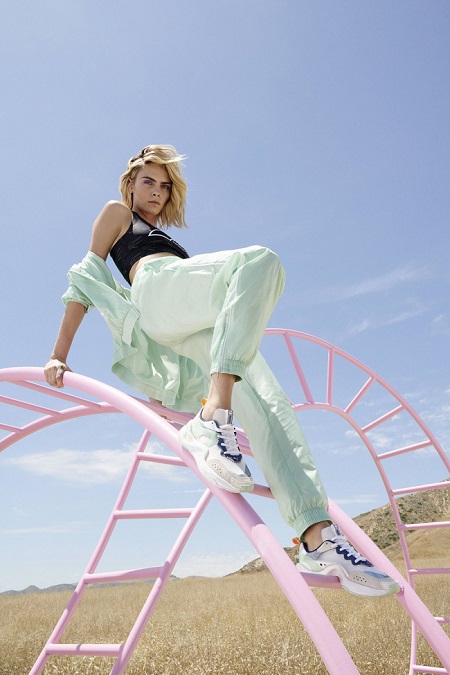 The Direct to Consumer business continued to improve throughout the quarter, again led by a strong e-commerce business that grew by 60.9% currency adjusted. The wholesale business developed very positively during the third quarter, with sales growth of 12.3% currency adjusted. Overall, sales in the first nine months of 2020 decreased by 5.1% currency adjusted to 3 714.3 million euros (-7.7% reported). Despite the sales growth in the third quarter, all regions showed a decline in sales on a nine-month basis, with EMEA being down 1.0% currency adjusted, Americas 6.5% and Asia/Pacific 9.1%. Sales in Footwear declined by 5.4% currency adjusted and in Apparel by 8.0%, while sales in Accessories grew by 2.2%. The wholesale business decreased by 6.8% currency adjusted to 2 791.8 million euros. Puma's Direct to Consumer business (DTC), which includes owned and operated retail stores as well as e-commerce, increased by 0.4% currency adjusted to 922.5 million euros. This represented a share of 24.8% of total sales for the first nine months of 2020 (share of 23.5% in the previous year). Supported by an intensified shift into performance marketing and successful promotions, Puma's e-commerce business increased strongly by 66.5% currency adjusted. Net earnings declined to 54.2 million euros (last year: 244.6 million euros). This translated into earnings per share of 0.36 euros compared to 1.64 euros in the first nine months of 2019.


Outlook 2020
The year 2020 has been, and will continue to be, a very difficult year for the sporting goods industry due to the COVID-19 pandemic. As a result, Puma considers the development for the coming weeks to be unpredictable, which results in the inability of forecasting a reliable financial outlook for the full year 2020.
Image credits: hawtcelebs.com