Puma reports sales growth of 20%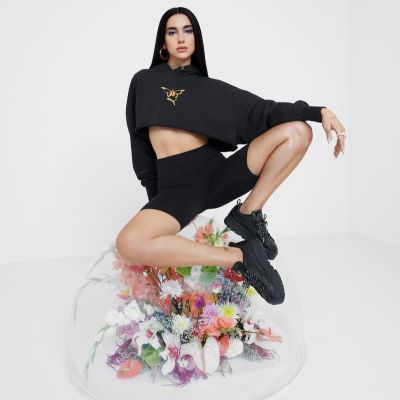 The German-based sports giant reported a strong first quarter in 2022. However, Puma decided not to raise its full year outlook due to the increased uncertainty in the world
"We have had a very good start into 2022. Despite all the obstacles and uncertainties, we achieved a sales growth of 20% to 1 912 million euros and an EBIT growth of 27% to 196 million euros in the first quarter. The demand for our products was high, both from retailers and consumers, and our operations people were able to move enough product through a tight supply chain to partly fulfil this increasing demand. I am very happy to see that the growth is coming from all product divisions and all business units. We have had the highest growth rates in the performance categories like Running, Football, Basketball and Golf, which confirms that our investments into innovation and marketing are paying off", commented Bjørn Gulden, Chief Executive Officer of Puma.



First Quarter Results
In the first quarter of 2022, Puma's sales increased by 19.7%, totalling 1.91 billion euros (by 23.5% as reported), as compared to the same period of 2021.





The Americas' region reported the strongest sales growth (by 44.1%, ca), driven by continued high demand for the brand in the North American and Latin American markets. Sales in the EMEA region also grew (by 25.5%, ca), but declined in the Asia/Pacific region (by 17.0%, ca) due to the current market environment in Greater China resulting from COVID-19 related restrictions and geopolitical tensions. All product division sales posted double-digit growth, with Footwear being up by 18.2% (ca), Apparel by 16.0% (ca) and Accessories by 32.2% (ca).





The company's wholesale business rose by 23.3% in the first quarter of the current fiscal year, reaching 1.53 billion euros, and the direct-to-consumer business increased by 7.1% (ca), amounting to 384.0 million euros, on a comparable basis to the same quarter of last year. Sales in owned & operated retail stores grew by 21.3% (ca) while e-commerce sales declined by 13.2% (ca).





In the first quarter of 2021, the operating result (EBIT) totalled 196.0 million euros, which reflects an increase of 27.%, on a comparable basis to EBIT of 154.3 million euros in the same period of 2021. Net earnings increased from 109.2 million euros in the first quarter last year to 121.4 million euros in the first quarter of 2022, and earnings per share were up by 11.1% to 0.81 euros.



Fiscal 2022 Outlook
"Based on such a strong first quarter, we would normally raise our outlook for the full year. But given the increased uncertainty in the world, we have decided to stick to our initial outlook from the beginning of this year. The COVID-19 outbreak in China, the crisis in Ukraine, a very tight freight situation and inflationary pressures are all uncertainties that force us to remain very flexible and to manage our business as well as possible in the short-term without hindering PUMA's mid-term momentum", added the Chief Executive Officer of Puma.





So, Puma confirmed its previous outlook for 2022, and is expecting to achieve an operating result (EBIT) in the range of 600 million euros to 700 million euros (2021: 557 million euros). Net earnings should improve correspondingly.








Image Credits: seprun.com