Nike accelerates its DTC strategy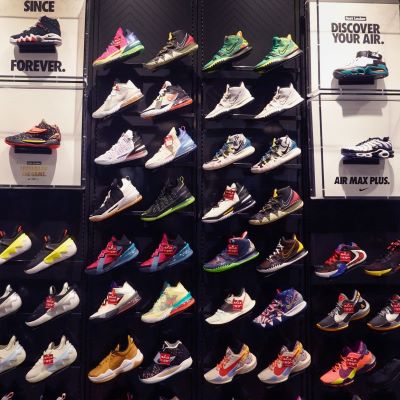 Foot Locker is expecting its amount of Nike products to decline thanks to its accelerated strategic shift to DTC, but also due to the retailer's own diversification efforts
For the fiscal year 2022, Nike is expected to constitute 60% of Foot Locker's total purchases, reflecting a decline from 75% in 2020 and 70% in 2019. Going forward, the retailer is anticipating Nike to make up no more than 55%. According to the Retail Dive, on a call with analysts following the disclosure of its 2021 results, Foot Locker's CEO, Dick Johnson, explained that despite Nike's shift of strategy to a more DTC model, the move is aligned with the company's strategy of diversifying its merchandise and vendor mix, becoming a "house of brands".

Johnson added that in 2020 the concentration of Nike products was based on the need to face the challenges of the pandemic. However, the retailer can now return to its own strategy. Therefore, the company is ramping up the contribution of other suppliers, which includes a recent deal made with Reebok for exclusive access to its products and the investment in its private-label assortment.

Nonetheless, Dick Johnson highlighted that Foot Locker intends to maintain a strong partnership with Nike, which so far has been one of the few key wholesale partners protected from the brand's shift of strategy, especially in categories like basketball. "There's nothing like a retro Jordan launch that comes in on a Friday and sells on a Saturday", said Johnson, as quoted by the Retail Dive.

Image Credits: morningbrew.com