Register to continue reading for free
Footwear in South Africa – a country snapshot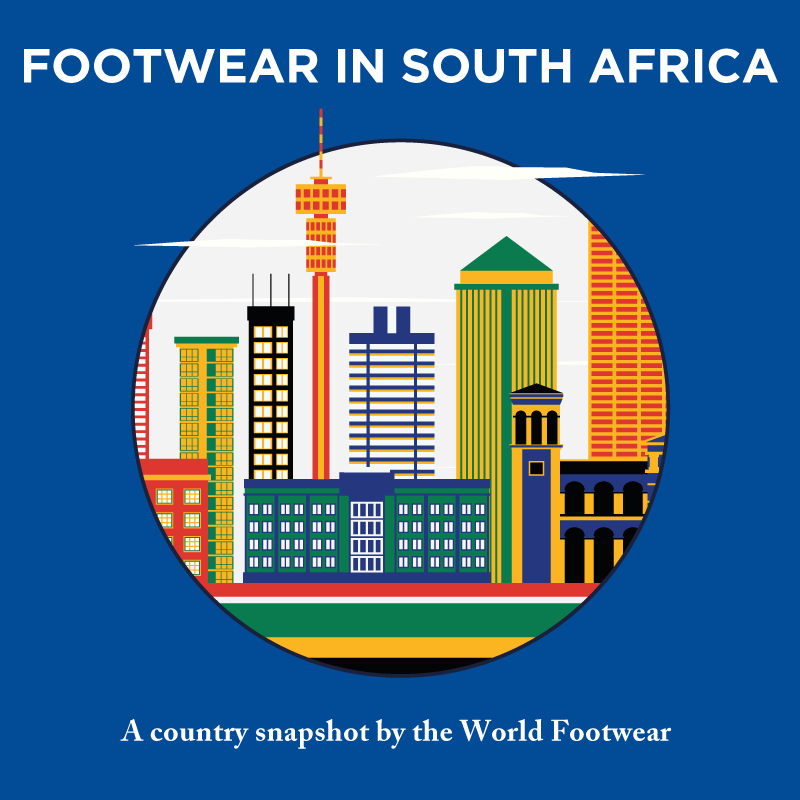 Today, we bring you our new country snapshot, this time focusing on South Africa, which ranks third among the top 3 footwear exports on the African continent, just behind Tunisia and Morocco. Nevertheless, it remains a net importer of footwear, being the 27th largest importer of footwear in the world in value
In 2020, South Africa was the 27th largest importer of footwear in the world in value, having imported 160 million pairs of shoes, worth 653 million US dollars. China is its main supplier, with a 60% value share, followed by Vietnam (17%) and Indonesia (6%).

Concerning exports, the country sent abroad 23 million pairs of shoes in 2020, at the value of 121 million US dollars. Its footwear's main destination was the African continent. Namibia ranked first, with a 25% value share, followed by Botswana (25%) and Lesotho (13%).

These figures show that South Africa had a negative trade balance in 2020. Nevertheless, the COVID-19 pandemic had a significant impact on footwear production, which dropped by 16% in pairs, as compared to 2018. Consumption of footwear also declined by 25%, on a comparable basis to 2018, due to the national blockade implemented by the Government to contain the pandemic.

The physical retail sector is responsible for most footwear sales in the country, but e-commerce has gained popularity in recent years and, by 2020, South Africa had a 37% e-commerce penetration. Currently, footwear is one of the most popular categories among South African online shoppers.

Intending to provide an overview of this African market, we have compiled a market study covering useful information for companies interested in doing business with South-African companies, such as the characterization of the footwear production and consumption, further data on its international trade or market access requirements.

Get free access to the full market study.